As reported by Asiaone.com, at the recent event to promote the release of Madonna's latest album MDNA (her 12th studio album), Universal Music Malaysia paid tribute to the Queen of Pop, who is known for her chameleon-like images that earned her the title Queen of Reinvention.Held at the entrance of Pavilion in Bukit Bintang, Kuala Lumpur, 11 impersonators took turns entertaining fans crowding the area. Dressed in Madonna's iconic ensembles which represent the star in various stages of her career as seen through her music videos, the entertainers danced to her hits including Material Girl, Music, Open Your Heart, Girl and Ray of Light.The songs were taken from Madonna's previous albums namely Madonna (1983), Like A Virgin (1984), True Blue (1986), Like A Prayer (1989), Erotica (1992), Bedtime Stories (1994), Ray of Light (1998), Music (2000), American Life (2003), Confessions on a Dance Floor (2005) and Hard Candy (2008).Dubbed "The Madonna Museum" event, fans also took pictures with their favourite impersonator and participated in contests to win fabulous prizes. The highlight was the impersonators' group performance, dancing to Madonna's latest single Give Me All Your Luvin (taken from MDNA). It also showcased uniformed cheerleaders a la her much talked-about half-time Superbowl performance earlier this year with M.I.A and Nicki Minaj.Feverish Kuala Lumpur will also be experimenting what speed trading is with Edgar Perez, presenter at The Speed Traders Workshop 2012 Kuala Lumpur: How High Frequency Traders Leverage Profitable Strategies to Find Alpha in Equities, Options, Futures and FX, April 12th, who is coming to bring his seminar to Malaysia for the first time.
Mr. Perez is widely regarded as the preeminent speaker and networker in the specialized area of high-frequency trading. He is author of The Speed Traders, An Insider's Look at the New High-Frequency Trading Phenomenon That is Transforming the Investing World, published by McGraw-Hill Inc. (2011) and currently being translated into Chinese and Portuguese, course director of The Speed Traders Workshop 2012, How High Frequency Traders Leverage Profitable Strategies to Find Alpha in Equities, Options, Futures and FX (Hong Kong, Sao Paulo, Seoul, and Kuala Lumpur), and founder of Golden Networking.
Mr. Perez has been engaged to present to the U.S. Securities and Exchange Commission, CFA Singapore, Hong Kong Securities Institute, Courant Institute of Mathematical Sciences at New York University and Pace University, among other institutions. In addition, Mr. Perez has spoken at Harvard Business School's Venture Capital & Private Equity Conference (Boston), High-Frequency Trading Leaders Forum (New York, Chicago, Hong Kong, Sao Paulo, London, Singapore), MIT Sloan Investment Management Conference (Cambridge), High-Frequency Trading Happy Hour (New York), Institutional Investor's Global Growth Markets Forum (London), Technical Analysis Society (Singapore), TradeTech Asia (Singapore), FIXGlobal Face2Face (Seoul), 2nd Private Equity Convention Russia, CIS & Eurasia (London), among other global forums.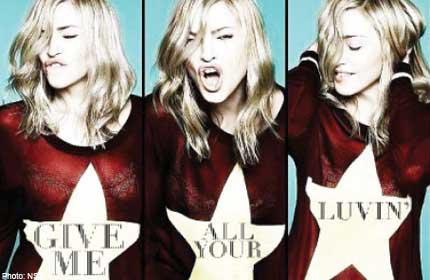 Mr. Perez was a vice president at Citigroup, a senior consultant at IBM, and a consultant at McKinsey & Co. in New York City. Mr. Perez has an undergraduate degree from Universidad Nacional de Ingeniería, Lima, Peru (1994), a Master of Administration from Universidad ESAN, Lima, Peru (1997) and a Master of Business Administration from Columbia Business School, New York, with a dual major in Finance and Management (2002). He belongs to the Beta Gamma Sigma honor society. Mr. Perez resides in the New York City area and is an accomplished salsa and hustle dancer.
The Speed Traders Workshop 2012 Kuala Lumpur
will reveal how high-frequency trading players are succeeding in the global markets and driving the development of algorithmic trading at breakneck speeds from the U.S. and Europe to India, Singapore and Brazil.
The Speed Traders Workshop 2012 Kuala Lumpur
kicks off a series of presentations in the world's most important financial centers:
Warsaw
, Poland, May 11;
Kiev
, Ukraine, May 18;
Singapore
, May 26;
Beijing
, China, May 30;
Shanghai
, China, June 6;
Jakarta
, Indonesia, June 13;
Mexico City
, Mexico, July 27;
Hong Kong
, August 4, and
Moscow
, Russia, August 10.