Malaysia will lift a decades-old ban on university students joining political parties. Bills to amend three laws were tabled for the first reading in Parliament. The move was part of Prime Minister Najib Razak's social transformation plan announced last year to allow greater civil liberties to the people.Malaysia's higher education minister, Khalid Nordin, tabled three bills in parliament on Monday to amend three laws, namely the education and colleges acts, private higher education as well as education institutions acts, basically to allow students to join political parties. But they cannot stand for election or take parts in any unlawful or illegal assemblies.Some university students who joined civil society and took part in unlawful assemblies recently had their scholarships stripped by the state government. Meanwhile, a lot of undergraduates said they welcomed the law amendments although reactions were still quite mixed up there.Analysts expect both sides, the government and the students, to launch nationwide campaigns, once the law is recommended to recruit university students to beef up their talent pool as well as to tap the young minds and groom next generation leaders. Another area that will be recruiting talent once it is authorized by Bursa Malaysia is high-frequency trading, topic of Mr. Edgar Perez's The Speed Traders Workshop 2012 Kuala Lumpur: How High Frequency Traders Leverage Profitable Strategies to Find Alpha in Equities, Options, Futures and FX, April 12.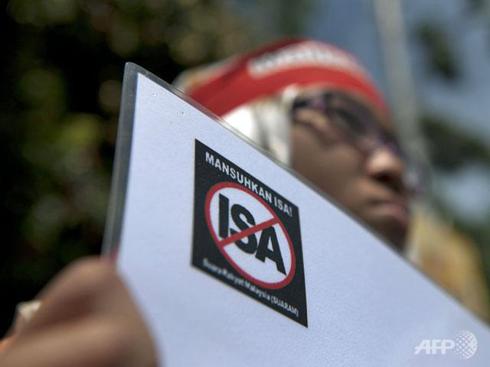 High-frequency traders have been called many things, from masters of the universe and market pioneers to exploiters, computer geeks, and even predators. Everyone in the business of investing has an opinion of speed traders, but how many really understand how they operate? The shadow people of the investing world, today's high-frequency traders have decidedly kept a low profile, until now. The Speed Traders Workshop 2012 Kuala Lumpur opens the door to the secretive world of high-frequency trading, the most controversial form of investing today; in the name of protecting the algorithms they have spent so much time perfecting, speed traders disclose as little as possible about how they operate.
The Speed Traders Workshop 2012 Kuala Lumpur
will reveal how high-frequency trading players are succeeding in the global markets and driving the development of algorithmic trading at breakneck speeds from the U.S. and Europe to India, Singapore and Brazil.
The Speed Traders Workshop 2012 Kuala Lumpur
kicks off a series of presentations in the world's most important financial centers:
Warsaw
, Poland, May 11;
Kiev
, Ukraine, May 18;
Singapore
, May 26;
Beijing
, China, May 30;
Shanghai
, China, June 6;
Jakarta
, Indonesia, June 13;
Mexico City
, Mexico, July 27;
Hong Kong
, August 4, and
Moscow
, Russia, August 10.
Mr. Perez is one of the great business networkers and motivators on the business circuit; he is available worldwide for the following speaking engagements: Present and Future of High-Frequency Trading, The Real Story behind the "Flash Crash", Networking for Financial Executives, and Business Networking for Success.