Indonesia's gross domestic product will increase 6.5 percent in 2012, the World Bank has said, compared with a global average of 2.5 percent. Indonesia's growth has so far weathered the faltering global economy, helping it regain an investment grade rating for its sovereign debt at Fitch Ratings and Moody's Investors Service for the first time since the Asian financial crisis. Standard & Poor's rates Indonesia at BB+, the highest non- investment grade rating, with a positive outlook.
Therefore, it shouldn't come as a surprise that new investors are pushing into Indonesia's private-equity market; newcomers will compete for deals with global firms such as KKR & Co., Carlyle Group, TPG Capital and CVC Capital Partners Ltd., plus local firms such as Northstar Pacific Partners, Saratoga Capital, Yawadwipa and Falcon House. Firms are now shifting focus to companies that will benefit from growing consumption in the world's fourth-most populous nation, 240 million people, away from natural resources investments.
That's why Golden Networking's Private Equity Happy Hour New York City (http://www.PEHappyHour.com), Tuesday April 17th, will bring Edgar Perez, author of the upcoming Beyond China and India: The Remarkable Indonesia Story, to help us Discover Indonesia, the World' Sexiest Destination for Private Equity.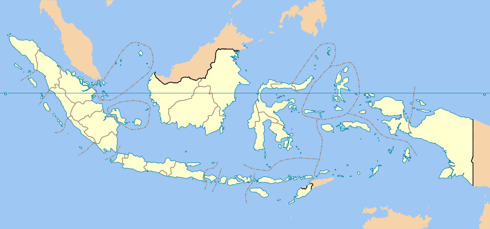 Private Equity Happy Hour receptions are great opportunities for them to speak with unprecedented candidness about their trade, both opportunities and challenges. Former attendees to Private Equity Happy Hour have included senior executives from firms such as AnEx Global Partners, LLC , ARCAP PArtners LLC, Blue Ox Capital, Deloitte Financial Advisory Services, Deutsche Bank, Fisher Enterprises, Hain Capital, Jameson Capital, KC Partners, LLC, Marc Bell Capital Partners, McKinsey & Co., Midsummer Capital, Morgan Stanley, Natixis, Perseus Telecom, RJW Capital Management, Seaport Capital, SteelRiver Infrastructure Partners, Terranova Capital, Ltd., and Veronis Ventures, among others.
Golden Networking is the premier networking community for business executives, entrepreneurs and investors. Panelists, speakers and sponsors are invited to contact Golden Networking by sending an email to info@goldennetworking.net.