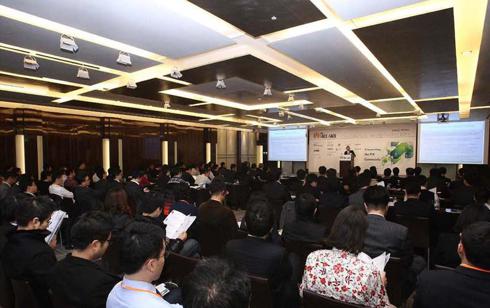 Edgar Perez, Author, The Speed Traders, Speaker at The Speed Traders Workshop 2012 Shanghai: How Algorithmic and High Frequency Traders Leverage Profitable Strategies to Find Alpha in Equities, Options, Futures and FX, June 6
It was reported by The Wall Street Journal that high-frequency trading firms, known for the heavy burden they place on exchange systems, played no role in Nasdaq's problems opening up Facebook's shares for trading, Mr. Eric Noll, Nasdaq OMX Group's Head of Transaction Services, said on the conference call. Most such firms do their trading after stocks open on the broader U.S. markets, Mr. Noll told member firms, and there were no signs that any were active as Nasdaq struggled to match up buy and sell orders to form the opening trade in Facebook.
That was just the confirmation of what Mr. Edgar Perez, author, The Speed Traders, and former McKinsey & Co. consultant, had concluded after the day of Facebook's IPO, when he penned a note in his blog, Trying to Blame High-frequency Trading for Facebook's Nasdaq IPO Eclipse? Look Elsewhere (thespeedtraders.com/2012/05/21/looking-t.../). Nasdaq has now laid out the details of the glitch. In spite of testing 1bn in trading volumes under 100 scenarios, the exchange was caught by surprise when cancellations of trades kept interrupting the computer system's attempt to complete the auction and produce an initial price for Facebook's opening. Nasdaq says it designed its "IPO cross", the process of calculating the opening price, in such a way that would allow continuous trading through an auction at the behest of its customers and has used the system in previous IPOs.
But in processing the huge volume of Facebook trades, it added two milliseconds to the time it took to produce an opening price. In those extra two milliseconds, orders to cancel the trades kept interrupting the auction process. That doesn't seem to touch high-frequency trading at all, as shares were not even changing hands yet. As a result of the glitch the exchange decided to print the opening trade manually but was then forced to delay the process of confirming individual trades.
Speaking to reporters Sunday after the day of the IPO, Nasdaq OMX Chief Executive Robert Greifeld said that pulling the Facebook IPO never came under consideration Friday. Nasdaq said it can not promise customers they'll be fully compensated for losses due to its IPO system failures. "We don't ultimately know whether everyone will get a dollar on the dollar," Mr. Noll said, saying the ultimate payouts will depend on regulatory approval and sign-off from Nasdaq's board. When asked why Nasdaq hadn't tested for the high levels of order cancellations that drove the technical problems with Facebook's IPO opening, Mr. Noll said on the conference call that exchange officials believed they had sought to address such potential issues.
High-frequency traders have been called many things, from masters of the universe and market pioneers to exploiters, computer geeks, and even predators. Everyone in the business of investing has an opinion of speed traders, but how many really understand how they operate? The shadow people of the investing world, today's high-frequency traders have decidedly kept a low profile, until now. The Speed Traders Workshop 2012 Shanghai opens the door to the secretive world of high-frequency trading, the most controversial form of investing today; in the name of protecting the algorithms they have spent so much time perfecting, speed traders disclose as little as possible about how they operate.
The Speed Traders Workshop 2012 Shanghai will reveal how high-frequency trading players are succeeding in the global markets and driving the development of algorithmic trading at breakneck speeds from the U.S. and Europe to India, Singapore and Brazil. The Speed Traders Workshop 2012 Shanghai kicks off a series of presentations in the world's most important financial centers: Beijing, China, May 30; Jakarta, Indonesia, June 13; Mexico City, Mexico, July 27; Hong Kong, August 4, and Moscow, Russia, August 10.