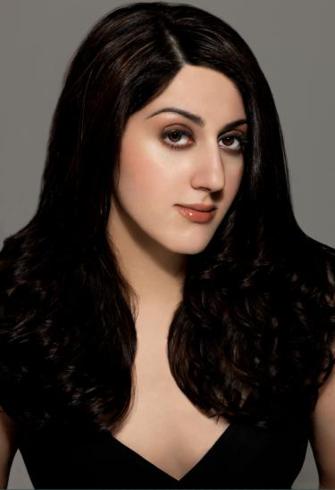 Hedge Fund, Alternative Investments, Private Equity, High-Frequency, Algorithmic and Proprietary Trading Managers, Investors, Executives and Professionals From the Most Prestigious Firms Gathered Together for Networking and Cocktails at Hedge Funds Happy Hour
Ms. Maneet Ahuja, author of recently published The Alpha Masters (http://www.amazon.com/The-Alpha-Masters-Unlocking-Genius/dp/1118065522) brought the secretive world of hedge funds into the light of day on July 10 at Golden Networking's Hedge Funds Happy Hour. As the authority that the biggest names in the business, including John Paulson, David Tepper, and Bill Ackman, go to before breaking major news, Mr. Ahuja demonstrated her unique access to the innermost workings of the hedge fund industry.
For the first time, Ms. Ahuja provided attendees tangible, analytical insight into the psychology of the trade, the strategies and investment criteria serious money managers use to determine and evaluate their positions, and special guidance on how the reader can replicate this success themselves at Hedge Funds Happy Hour, monthly gatherings organized by Golden Networking.
There are few people with access to the inner chambers of the hedge fund industry, and as a result it remains practically uncharted financial territory. Ms. Ahuja's presentation changed all that, shedding light on star fund managers like Ray Dalio, Marc Lasry, Jim Chanos, Sonia Gardner, Pierre Lagrange, and Tim Wong, and how exactly they consistently outperform the market.
Ms. Ahuja is CNBC's hedge fund specialist and a producer on Squawk Box. In 2011, she co-created and developed the network's "Delivering Alpha" hedge fund summit in conjunction with Institutional Investor and was awarded CNBC's prestigious Enterprise Award in 2009 for her groundbreaking coverage of the industry. She has covered the World Economic Forum in Davos, Switzerland, and produces quarterly shows at the Department of Labor with former Federal Reserve Board chairman Alan Greenspan as well as U.S. Competitiveness Summits at Harvard Business School. Prior to joining CNBC in 2008, she was a part of the Wall Street Journal's Money & Investing team. She began her career on Wall Street in 2002 at age 17 in Citigroup's Corporate & Investment Banking division as a credit risk analyst. Ms. Ahuja is one of Forbes magazine's 30 Under 30 (Jan. 2012), has been featured in Elle magazine's annual Genius issue (April 2011), and in 2010 was nominated for Crain's New York Business Forty Under 40 Rising Stars.
Popular speakers such as Ms. Ahuja make Golden Networking's Hedge Funds Happy Hour (http://www.hfhappyhour.com) networking receptions so popular among executives and professionals with a focus on finance and investing. Hedge Funds Happy Hour is produced by Golden Networking (http://www.goldennetworking.net), the premier networking community for business executives, entrepreneurs and investors. Panelists, speakers and sponsors are invited to contact Golden Networking by sending an email to info@goldennetworking.net.