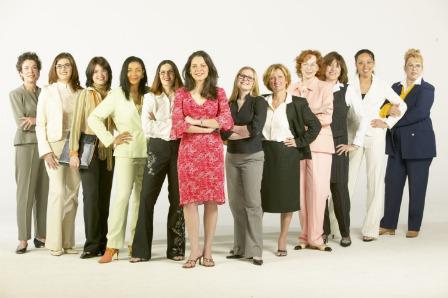 Women Entrepreneurs Happy Hour, July 31, Will Bring Together a Who's Who of the Female Entrepreneurship Community, for an Evening of Networking and Cocktails in New York City, from 6PM to 9PM
Golden Networking's Women Entrepreneurs Happy Hour (http://www.WomenEntrepreneursHappyHour.com) will host dozens of successful women entrepreneurs for drinks and networking next Tuesday 31 in New York City, all and each of them eager to capitalize on this fantastic opportunity to build up partnership and networks with fellow women business leaders.
A true women entrepreneurial attitude requires refusing to quit when things get tough but this has little to do with being a pessimist or an optimist. An optimist can always find a "bright" side to quitting; "Maybe I cannot do this, but I can always try something else!" A pessimist might grumble about something being challenging or unfair, but it does not mean they throw in the towel. Even the most successful female entrepreneurs have to do things that they are not happy about in the short-term, but are glad they did in the long-run. In fact, some pessimists who see an accomplishment as less than ideal may work harder to achieve even better results.
Through Women Entrepreneurs Happy Hour, a diverse group of women executives and entrepreneurs are able to tap into the collective wisdom of their peers and advance their business success. Women Entrepreneurs Happy Hour New York, hosted by Edgar Perez, America's Ultimate Networker (http://www.AmericasUltimateNetworker.com), has been a terrific get-together where women share their business expertise and experience in a confidential and collaborative setting.
Women Entrepreneurs Happy Hour New York City is produced by Golden Networking (http://www.goldennetworking.net), the premier networking community for business executives, entrepreneurs and investors. Panelists, speakers and sponsors are invited to contact Golden Networking by sending an email to info@goldennetworking.net.