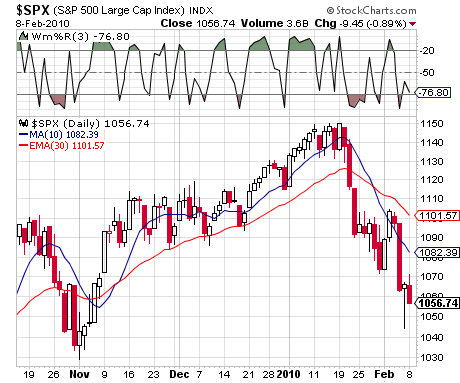 Where's the bounce?
Looks like the long tailed candle on Friday didn't mean very much... at least judging from Monday's price action. Another down day grinding away, bringing those moving averages down another notch. It will take quite a move to reverse them, but who knows? Stranger things have happened.
So, from our perspective we're trending down and we'll wait for another bounce before establishing more bear positions.
We like to trade with the trend,  not against it. But we also like low-risk entry points. Trading with the trend and putting on a trade after a bounce (or pullback) is what we consider low-risk. So wait we will.
Good trading!
Disclosure:
No position