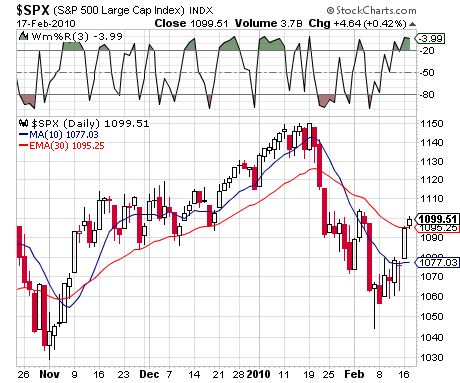 Yet another update, although much less of an upward movement today. As always I try to remain market neutral in my outlook, and let the price guide me. Right now the price has penetrated the 30 day moving average,so that does not bode well for a continued down trend.
Williams %R is showing again an short term extremely overbought situation. But that may not be true if SPX continues to break out to the upside.
On the other hand if SPX turns around tomorrow and starts turning south, I'd be interested in establishing more short positions. In the meantime, we have risk management plans for all our existing trades. We'll just have to wait and see what tomorrow brings!
Disclosure:
No position