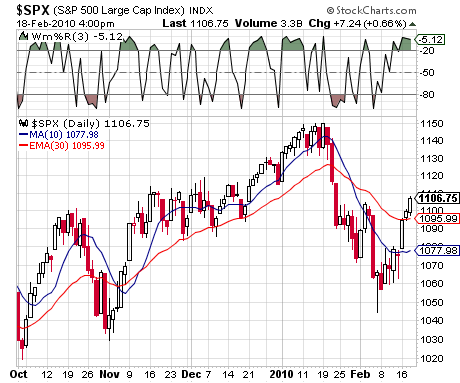 Is this a turning point? Who knows! But the SPX continues to advance for the third day in a row. However, it's quite possible we'll see some wide swings, in a weekly context, as the market digests the massive gains it has made over the past year.
At this point the only thing that would make us bullish would be if the 10 moving average moves above the 30 day ma. But at this point we're neutral.
For now we'll just stick to managing our existing trades.
Disclosure:
No position
Disclosure:
No position