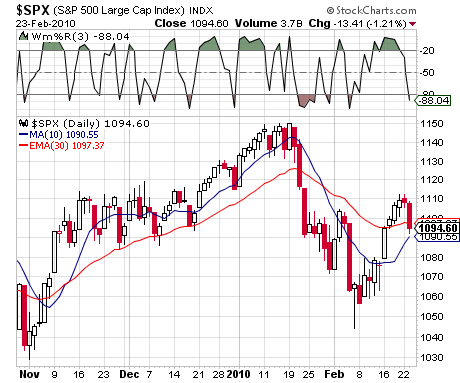 Wow! Almost a fourteen point move down. This is getting interesting. The most recent high (on Feb 22) eclipsed the other high back in the beginning of February. So could this be a consolidation of the beginning of a new uptrend? Or is it simply a dead cat bounce that just bounced a little higher than expected?
I suspect over the next month or so we'll see a lot of volatility, as the market digests the big gains it has made over the last twelve months.
We'll wait and see what happens Wednesday before making any commitments.
Disclosure:
No position