At first glance, the last two trading days for GPRE appear more or less irrelevant. However, a closer look suggests further upside to the shares in the near-term. A more detailed outlook for the company and its share price can be found here.
Despite reporting 4Q13 results that were well ahead of expectations, the stock has endured two days of early-in-the-day selling pressure, only to end each day more or less unchanged. This suggests buyers are still out there and are not hesitant to pick up shares on any noticeable dip. This type of trading typically bodes well for near-term upside to the share price and helps create a floor at current levels.
So why the recent early-day selling pressure? My assessment would be:
1) On 2/6/14, the first day of trading post the positive 4Q13 results, the stock gapped up to ~$24.50 at the opening bell, only to trade down to as low as ~$21.60 by early afternoon. Given that the stock is up over 150% over the past year, this was clearly a 'sell the news' event. However, in late afternoon, the stock rallied back to finish at $22.85, down just $0.13 on the day.
2) On 2/7/14, the stock gapped down at the open to just over $22, likely on a downgrade (from Outperform to Hold) from a sell-side firm. Once again, the stock held its own and actually managed to end the day up slightly at $22.88.
I'd expect this selling pressure to abate going forward and as such leave room for more near-term upside to the shares. If so, it would make sense technically that the next level of resistance would be at the $24.50 level the stock gapped up to on 2/6/14. Fundamentally however, I see the stock having earnings power to support a share price north of $30.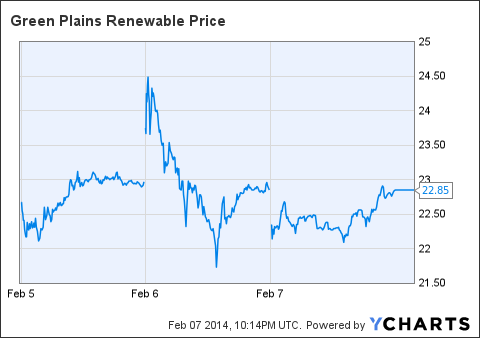 Disclosure: I have no positions in any stocks mentioned, and no plans to initiate any positions within the next 72 hours.