Wall Street is under fire: the Securities and Exchange Commission and the U.S. Attorney's office have undertaken a criminal probe, to determine whether banks misled investors about their involvement in mortgage-backed securities. In the line-up: Citigroup Inc., J.P. Morgan Chase & Co., UBS AG and Deutsche AG… Goldman Sachs and Morgan Stanley are already under investigation.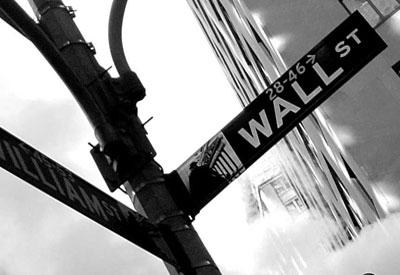 Source: Congressional Budget Office
The question: did these Wall Street firms improperly manufacture, market and sell mortgage-bonds to investors (while betting against them at the same time)? Banks bundled and repackaged risk and then sold it to investors (in the form of collateralized debt obligations (CDOs) made up of sub-prime mortgages)… but did they misrepresent their role with regard to those securities?
And that's not all that is in question. Last week, New York Attorney General Andrew Cuomo subpoenaed eight banks to determine whether they manipulated rating agencies and gave misleading information about mortgage-backed securities, according to Bloomberg.
Really, whether rating services were misled is a side issue. The real problem is that bond issuers choose rating agencies…and pay for ratings. This means that rating services revenue comes from the firms whose securities they are evaluating. And investors count on those ratings to be accurate and unbiased.
The good news is that Congress thinks this is a problem. Last Thursday, in a 64-35 vote, the Senate approved a provision (now included in financial reform legislation) that would allow the SEC to establish a credit-rating board to serve as an intermediary between rating agencies and bond issuers. Already in the legislation: penalties for issuing poor ratings, according to the Wall Street Journal.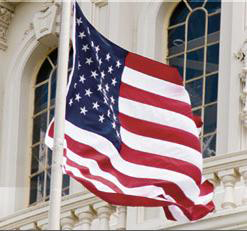 Source: banking.senate.gov
The bad news is that this move could have unintended consequences. While it may eliminate the conflict of interest inherent in a system where debt issuers pay for ratings, it might also hamper progress. As an S&P spokesman said, "Credit-rating firms would have less incentive to compete with one another, pursue innovation and improve their models, criteria and methodologies. This could lead to more homogenized rating opinions" – Wall Street Journal.
Regardless of the outcome of any investigation or Congressional vote, at the heart of this mess is one simple fact: investors best interests are not met when they are dealing with a brokerage firm. This is a reminder that conflicts of interest are prevalent on Wall Street, and investors can't count on the government, rating agencies or banks to look out for their best interests.
Maybe no charges will be brought against any Wall Street firm. At this point, this is only a preliminary investigation, and no criminal subpoenas have been issued (though civil subpoenas have been). But criminal or not, what happened to investors wasn't right. Maybe laws were not broken…but confidence certainly was.
Disclosure:
none