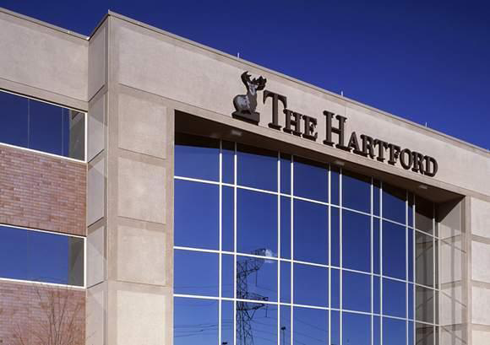 Source: Investment News

In a move described as "bold", "borderline" and "outrageous",
The Hartford Financial Services Group sparked anger among brokers and financial advisors last month when the firm sent a letter directly to investors…without informing brokers beforehand. The letter informed investors of its "Personal Retirement Manager Exchange Program Opportunity". The program would allow investors who met "certain eligibility requirements" to exchange their current annuities for a new variable annuity. But the problem: according to advisors, investors will lose "guarantees" and "valuable benefits" by making the switch.
In reality, none of that matters. The real issue here is that annuities are not good products for investors. And the real problem is that annuity sales are ramping up. In the first half of this year, variable annuities rose 8% over last year; and in the second quarter, fixed indexed annuities jumped 18%. 
And it's not just that sales are increasing, it's also that so-called advisors don't seem to be worried about the problems inherent to annuities.  According to the Investment News 2010 Insurance Product Survey, 45.7% of advisors say that the "guarantees" are the most important feature they consider when recommending an annuity. But what's really unnerving: just 18.7% of advisors consider the annuity's investment options most important. And just plain scary: only 17.9% look at surrender charges first. All these numbers add up to one thing: investors are not being protected when they buy annuities.
For one thing, the guarantees made on annuities (like stock market returns) are just plain unrealistic. And insurance companies have proven that they are not adept at living up to the promises they make. Another thing: surrender charges are bad news. To have your money tied up for years, and to face a huge penalty to get out, is not a good investment decision. As far as I am concerned, if an annuity is such a great investment opportunity, there should be no surrender period or penalty because no one would ever want to draw their money out!
The bottom line:
The Hartford story is just another example of insurance companies (and the brokers/advisors that sell their products) failing to consider what is best for clients.  And according to Forbes Sean Hanlon, "we are likely to see a variable annuity mini-boom as manufacturers and distributors of the products continue to offer lifetime benefit guarantees". But, as we all know, a boom can lead to a bust for an investor, and a guarantee is only as good as the company that makes it.
Disclosure:
"no positions"