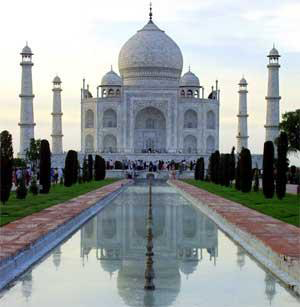 In 2004, India had 45 airports. Today it has 92. And over the weekend, Minister Praful Patel announced that the country will invest $8.6 billion in the aviation industry over the next five years. And Boeing expects India's airline passengers to total a record 50 million this year, compared to last year's 44 million.
And this comes after word that India's economy grew 8.8% in the second quarter (the fastest pace in over two years). But it's not just that India is growing… it's how the country is growing that matters. The service sector (which makes up 55% of India's economy) gained 9.7%. Industrial production makes up 25% of economic growth: manufacturing expanded 12.4%, while mining grew 8.9%. This all adds up to one very important point: exports account for less than one-fifth of India's economy…and that means the country is shielded from the risks of a global downturn.
That doesn't mean there are no challenges. Inflation now stands at 10% (there is a good chance the Reserve Bank will increase rates in an effort to tame rising prices). And the country is dealing with a Maoist insurgency that has claimed close to 900 lives this year, and since June 65 people (some bystanders and children) have been killed in protests in Kashmir.
Despite its problems, India is the second-fastest growing major economy. But that might change: according to Morgan Stanley, India will outpace China's growth by 2013.
As for investing, consider PowerShares India (NYSEARCA:PIN): this ETF's top holdings are in energy and industrial materials.
Disclosure:
"No positions"