The Morning Call
5/13/19
The Market
Technical
The S&P had yet another volatile day on Friday, selling off big initially, then rebounding to close up on the day. It had closed the April 1st gap up open on Thursday---which is a technical plus. On Friday, it tested that level intraday, then bounced hard and finished right on the upper boundary of a newly established very short term downtrend. Pushing above that boundary would open the way for another challenge of its all-time high.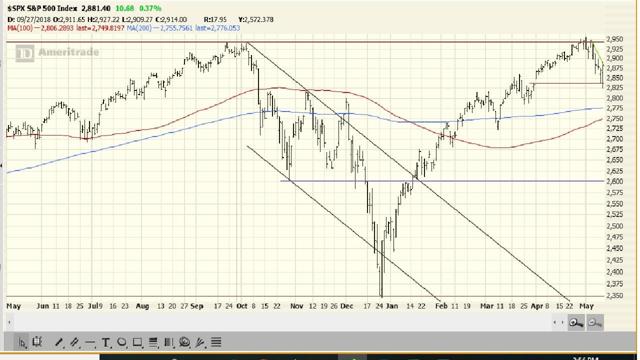 This five year chart gives a bit more perspective to the long bond's recent performance. It bounced off the lower boundary of its short term trading range (yellow line), established a very short term uptrend (green line), has completed and broken out of a reverse head and shoulders pattern (a technical positive) and has regain the lower boundary of its former long term (20 year +) uptrend---that doesn't mean that the long term trend has been reset, but it is a first step. In other words, investors seem to be expecting a weaker economy/lower rates or are buying TLT as a safety trade.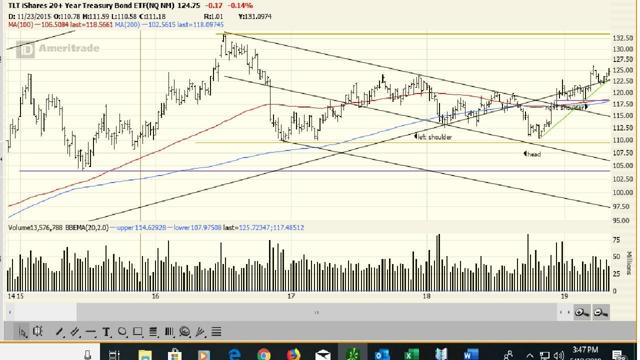 The dollar basically marched in place last week. But it did so sustaining an uptrend. Investors appreciate it either as a safety trade or because they expect a relatively strong US economy or both.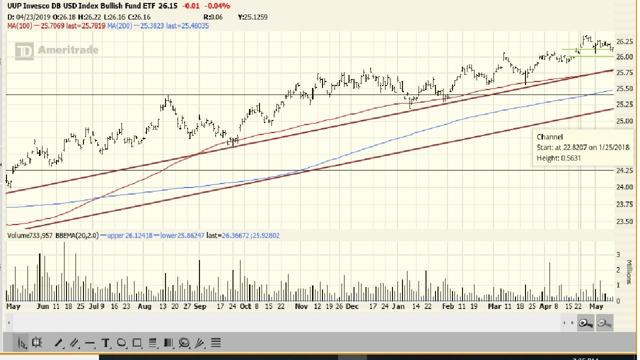 Gold managed a decent rally last week. Indeed, it ended right on the upper boundary of a very short term downtrend. Voiding that trend would clearly be a technical plus; however, assuming it succeeds, it still needs to challenge its 100 DMA before its chart starts to improve. Rising in the face of a strong dollar suggests that it is being viewed as a safety trade.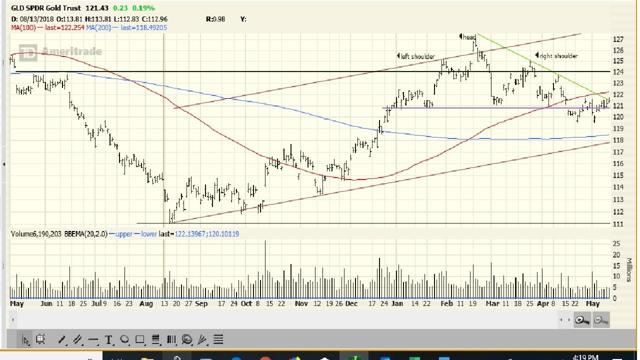 The VIX has a real roller coaster of a week, soaring over both MA's, holding a couple of days then plunging back below them. The 100 DMA reverted to support for one day then fell back. I am going to change it back to resistance. However, it is still in a very short term uptrend. With investor psychology so closely linked to the trade headlines and given that we are sure to get a steady stream of them, I am not sure what informational value can be derived from the VIX until some kind of end game is visible. That said, it seems unlikely that complacency will return to the levels two weeks ago.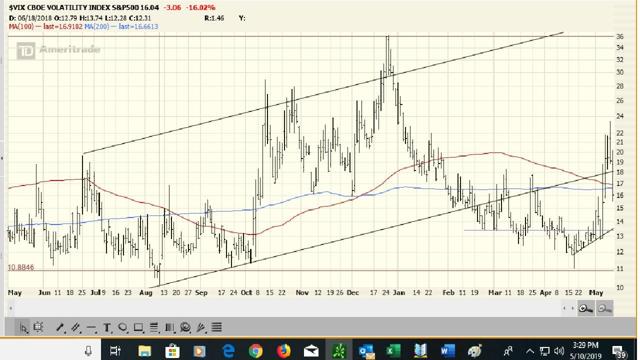 Fundamental
Headlines
***just in, China unveils retaliatory tariffs.
Markets Tumble As China Unveils Retaliatory Tariffs, May Dump "Some Treasuries"
News on Stocks in Our Portfolios
Economics
This Week's Data
US
International
March Japanese leading economic indicators came in at 96.3 versus estimates of 96.4.
April Chinese vehicle sales fell 14.6% following a 5.2% decline in March.
Other
What I am reading today
Visit Investing for Survival's website (Home | Investing for Survival | Investingforsurvival.com) to learn more about our Investment Strategy, Prices Disciplines and Subscriber Service.