The Morning Call
7/20/20
The Market
Technical
The S&P had a decent week. It filled the 'island top' gap last Friday and pushed higher. And it continues to make higher lows. While it has found some resistance at its June high which is probably related to the Market's near term overbought condition, I do not see that as a showstopper. My assumption is that higher prices are ahead.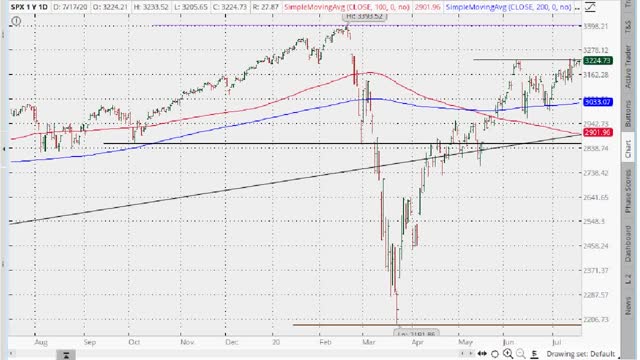 The long bond continues to grind higher---and why not? The Fed is soaking up elements from many sectors of the bond market. Plus, this week's data notwithstanding, the economy is not out of the woods. That said, on a price basis, TLT is overextended on the upside and really doesn't have that much more upside unless you assume that rates are going negative---which the Fed has consistently said it would not allow to happen. Of course, it has lied in the past with respect to policy.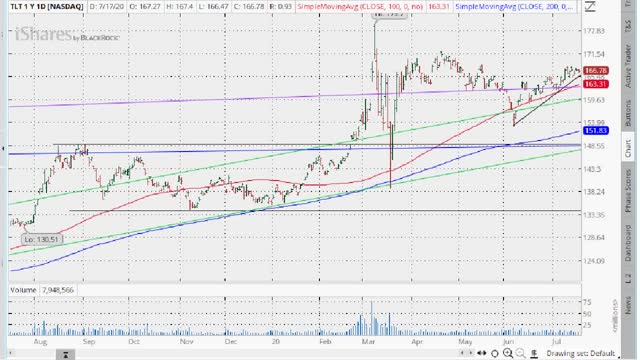 Gold continues to advance. Though it is losing some momentum, it remains technically strong. The only trend that is not up is long term (it is a trading range); and there is no resistance between GLD's current price and that the upper boundary of that range (~185). So, like stocks, my assumption is that gold prices have further to go on the upside.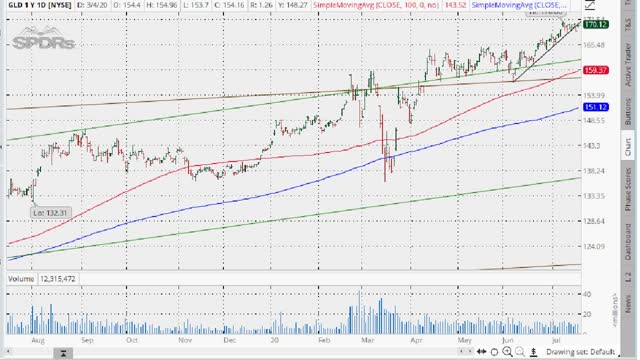 As you can see, the dollar has been at current levels (the lower boundary of its short term trading range) on three prior occasions in the recent past. So, there is definitely support at current prices. I have no idea if UUP will challenge this boundary; but if it does so successfully, it would likely be bad news for the economy and good news for gold. (must read)
10 Major Investment Implications Of A Weak US Dollar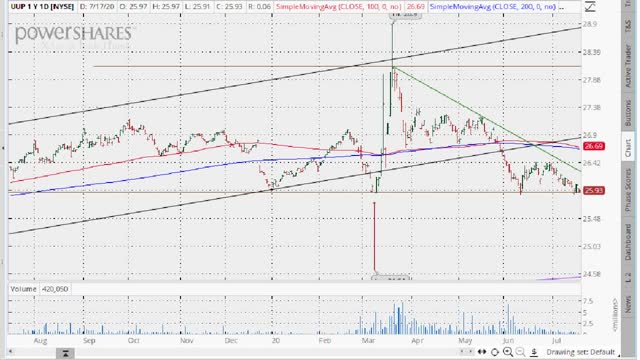 The VIX traded below its 200 DMA on Friday; but of course, it will take until next Wednesday to confirm the break. In the meantime, that puts it near a challenge of that huge gap up open back in February---which, as you know, I believe has to be filled. In other words, a lower VIX/higher stock prices.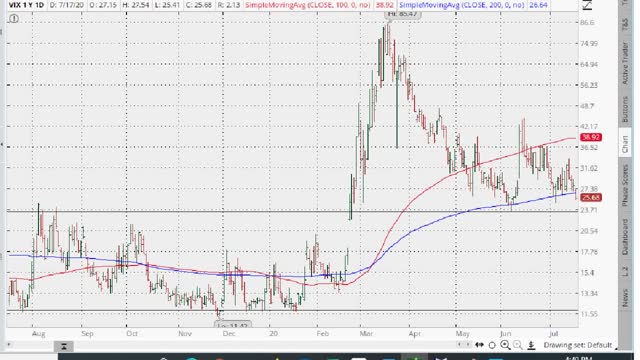 Fundamental
Headlines
The Economy
US
International
June German PPI came in flat versus estimates of +0.2%.
Other
The coronavirus
***overnight update.
LA Mayor Warns "City On The Brink" Of Shutdown, Texas Sees Promising Slowdown: Live Updates
News on Stocks in Our Portfolios
What I am reading today
The psychology of 'virtue signaling'.
Narcissists, Psychopaths, & Manipulators Are More Likely To Engage In "Virtuous Victim Signaling", Study Finds
Visit Investing for Survival's website (Home | Investing for Survival | Investingforsurvival.com) to learn more about our Investment Strategy, Prices Disciplines and Subscriber Service.