The Markets and Economies are Sending Clear Messages--The Engines That Can!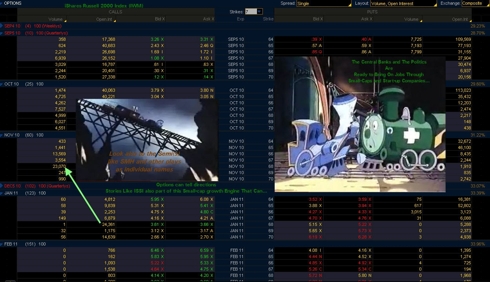 Copyright cleared with originators.
Looking closely out into the futures market, Options are telling a story.


This concept is a challenge to an article wrote by
Ruth Marcus
out of The
Washington Post
on September 15, 2010 titled, 
"The little engine that can't: The myth about small businesses and jobs". 

Small business start-up and the Small-Mid-Tier is seen as the recovery engine that can build jobs and cause the Engine of M&A to Roar ahead. Roar for these small-caps to find them ripe for the picking by Large-Cap Corporations looking at bottom-lines.

It is the way growth occurs as marked by all nations seeking sustainable recoveries based upon jobs and consumer confidence. To move away from the hard choices of "Coase Oppression Economics" (

Austerity Theorem

) I have been pushing for the past few years.

The concept I have presented today brings the heads up seen within the options for IWM posted above.

It is in direct conflict with Ruth Marcus as she wrote, "It is taken as gospel among politicians of both parties that small business is the engine of job creation. "We're starting with small businesses because that's where most of the new jobs do," President Obama said this year. "Small businesses are the job generator of America," echoed Arizona Republican Sen. John McCain" (Marcus, Sep, 15,2010).

Ruth is to point within her comments, "Small businesses are job creators; they are also job destroyers, as firms fail. Most start-ups do: About 40 percent of jobs created by start-ups are eliminated in the first five years.
 
Meanwhile, established small businesses -- your neighborhood dry cleaners -- don't generate many new jobs.Small" (Marcus).

The affects of the new Healthcare Reform in the United States markets are still a question.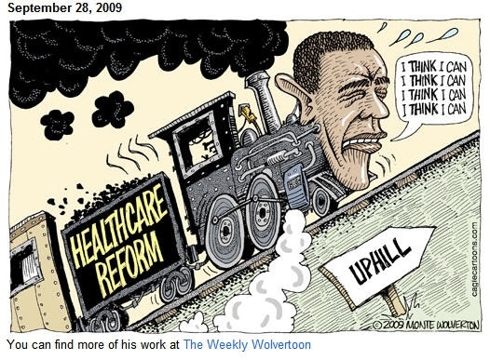 Copyright 2009 - Monte Wolverton

This coupled with the tax cuts issues have profound affects. Affects when placing your bets on the table. The current air of politics has relief showing in this area of the markets. This means market rallies for those interested in trains and when these trains leave the station.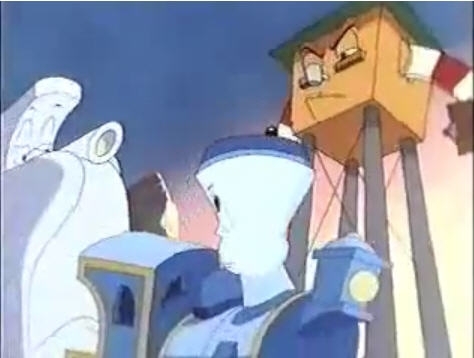 Copyright cleared with originators.

The real end to this article comes from the theme. The "Little Engine That Could", has set a course on real Central Banks from around the world acting in concert to orchestrate a

sustainable

recovery through holding off on Foreclosures and other moves that signal clear market buy on the dips starting to become the mantra again.

Remember to "Getting your Investments Right", look to the professionals and the subscription tools to keep your nest egg safe. The theory is to not pay high costs of "

Egg-Management Fees

"...

Far-fetched: Never!


Look to my future articles on: Option plays and other Equity picks. We have some real good choices revealing entry in the ETF(s) and Mutual Fund portfolio stabilizers.
Until my next article, keep your risk within acceptable risks.
Disclosure:
Still long in ISSI with Option Strategies No positions within SMH, SOX, IWM currently as of today's posting.