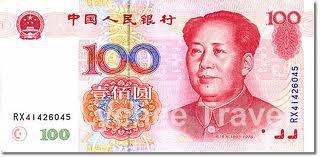 The FX market is by far and away the largest market in the world. At over $5 trillion traded on a daily basis this by far supersedes the daily volume of the NYSE and all other global major markets combined. Most people that are trading the FX market are most familiar with what are referred to as the major currency pairs. Pairs like the EURUSD and the USDJPY offer traders excellent liquidity throughout the various trading sessions. Many of the automated trading systems that are out there are designed with the major currency Paris in mind.

Until recently traders would not even think to consider trading some of the forex exotic pairs as well. Forex brokers have begun to offer these pairs and they are offered with deep liquidity and can expand a trader's opportunity instead of just being limited to 4 or 5 pairs that most of the other traders are looking at as well.
One would think that it would make perfect sense to incorporate some of the fastest-growing economies and their currencies into one's trading strategy. Countries like China and India have seen growth in recent years. The respective currencies the Yuan and the Rupee have seen dramatic increases in terms of volume traded. This is primarily due to market forces and also due to the fact that the respective governments have relaxed any trading restrictions.
As global markets look to these countries for guidance these currencies provide themselves with many opportunities to Forex traders.
To learn more please visit www.clmforex.com
Disclaimer: Trading of foreign exchange contracts, contracts for difference, derivatives and other investment products which are leveraged, can carry a high level of risk. These products may not be suitable for all investors. It is possible to lose more than your initial investment. All funds committed should be risk capital. Past performance is not necessarily indicative of future results. A Product Disclosure Statement (NYSE:PDS) is available from the company website clmforex.com. Please read and consider the PDS before making any decision to trade Core Liquidity Markets' products. The risks must be understood prior to trading. Core Liquidity Markets refers to Core Liquidity Markets Pty Ltd. Core Liquidity Markets is an Australian company which is registered with ASIC, ACN 164 994 049. Core Liquidity Markets is an authorized representative of Direct FX Trading Pty Ltd (AFSL) Number 305539, which is the authorizing Licensee and Principal.

Bookmark & Share