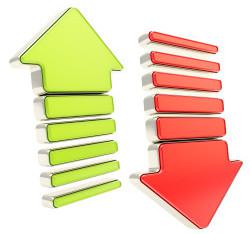 Market speculation which is otherwise known as trading has become a career for some and a past time for others. Futures traders and stock traders around the world for years have been speculating on the direction of their respective markets. If someone wants to enter the world of market speculation this is not cheap endeavor.
In the future's world the most popular of all traded products without question is the E-mini S&P 500. During the US session there is always a great deal of movement or also known as volatility in this futures contract. If one were to look to trade the mini S&P five the margin requirement is $4758.
Traders around the world are also always looking at different trading stocks. Companies like Apple or Google are very popular among stock traders. Once again the rules or the margin requirements in order to participate in stock daytrading are quite high. The initial deposit required to daytrade stocks in the US is $25,000.
Traders that follow events in Europe usually look to the DAX. The DAX is by far one of the most popular traded products in Europe but it caught it but it's it comes at a hefty price tag. The margin requirement for the DAX is €17,978.
London is considered to be one of the financial capitals of the world. The FTSE 100 is the index that best represents the markets in the UK. The price to trade this index here again is not cheap at all. The margin requirement for FTSE 100 is 3407 pounds.
Binary options trading is a great way to participate in market speculation without the cost. One can select with an investment amount as low as one dollar. The investment amount can be adjusted depending on the comfort level of the trader. The binary options trader can also select a timeframe that is most suitable to them. They can choose an expiry is as short as one minute. Flexibility and affordability are two of the biggest advantages of binary options trading.
To learn more please visit www.clmforex.com
Disclaimer
Trading of foreign exchange contracts, contracts for difference, derivatives and other investment products which are leveraged, can carry a high level of risk. These products may not be suitable for all investors. It is possible to lose more than your initial investment. All funds committed should be risk capital. Past performance is not necessarily indicative of future results. A Product Disclosure Statement (NYSE:PDS) is available from the company website. Please read and consider the PDS before making any decision to trade Core Liquidity Markets' products. The risks must be understood prior to trading. Core Liquidity Markets refers to Core Liquidity Markets Pty Ltd. Core Liquidity Markets is an Australian company