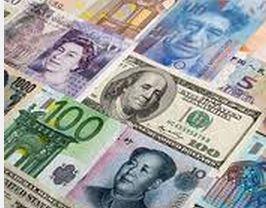 Many more Forex Brokers these days are now offering Forex exotic pairs for trading. Until recently it used to be that Forex Traders would have to trade the major pairs plus a few select minors that had enough liquidity. With additional bank participation and added liquidity Forex Traders can Trade pairs like the Polish Zloty and the Turkish Lira.
Those that are looking to trade these Forex exotics should be aware of the difference between the US dollar based and the euro-based pairs.
They should also be aware if there are any government controls or restrictions as far as the percentage that the pair may move up and down within a certain time-frame. Some of these currencies had stricter controls at one time.
For trade Forex traders should also be aware of additional risks with changes in liquidity with these pairs versus the major currency pairs they're more used to trading.
Non-economic news may impact these pairs more than the majors as they are in the locations that may experience unrest or turmoil. For example what had recently happened in Ukraine may dramatically impact the Russian Ruble.
Trading Forex exotic pairs can be very exciting but one should be very careful and understand the risks involved.
To learn more please visit www.clmforex.com
Trading Forex and Derivatives carries a high level of risk, including the risk of losing substantially more than your initial investment. Also, you do not own or have any rights to the underlying assets. The effect of leverage is that both gains and losses are magnified. You should only trade if you can afford to carry these risks. Trading Derivatives may not be suitable for all investors, so please ensure that you fully understand the risks involved, and seek independent advice if necessary.