IZ CORP EXCHANGE
LORD IBO RICHARDS ECONOMIST
SMART INVESTOR SOCIETY
NET NET SECURE
                                             MOCK MOOD
NON PROFESSIONAL
Good day Today the question by SMART INVESTOR SOCIETY is where do you see the market in six years? From a "non professional standpoint the question doesn't have to be answered with that being said the market volatility is great. Te end game is to have fun trading with SMART INVESTOR SOCIETY learning making money. In 2011 SMART INVESTOR SOCIETY took over trading firm NET NET SECURE which was stunning because this elite firm founded in the Virgin Islands was acquired by long time rival LORD IBO RICHARDS. This company serves to novices the prospering possibilities of making money in the stock market. 
NET NET SECURE
https://netnetsecure.weebly.com/index.html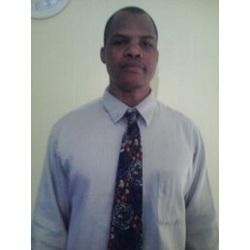 MR IBO RICHARDS FOUNDER OF NET NET SECURE, A COMPANY THAT IS TOTALLY DEDICATED AND COMMITTED TO TRAINING QUALIFIED SERIOUS TRADERS/INVESTORS THE PROFESSIONAL WAY TO PROFIT FROM TRADE/INVESTMENTS IN THE GLOBAL MARKETS ECONOMIES."No matter how little or how much money is not a game". MR IBO RICHARDS 2012
Surprisingly enough it is a surprise to see how how many people are captured and fascinated by the markets yet lack the needed experience to be successful.  "When I took control of the firm market strategy was simple for those who unstood basic economics fundamentals. All one had to do was buy Apple stocks then add and buy more apple stocks and then guess what buy more apple stocks. Apple was trading at one twelve respectively at that time. Today all I hear is i should bought apple i should have bought apple. One young lady in our network bought nflx at thirty four when I was courting the company. Then we were learning covered call what we at IZ CORP EXCHANGE call CLOCKS STRATEGY as it has been tweaked to better suit SMART INVESTOR SOCIETY members. Well that young lady now owns outright the shares of nflx at thirty four. And who remembers the skf etf. Those were fun. So just a bit of history of SMART INVESTOR SOCIETY.
MARKET SENTIMENT
As many observe market sentiment in the US Stock market. Trade war concerns are recognized supposedly causing market volatility the non professional is getting whiplashed through the many industries housed in the market. The concern is not more of trade war but the actual structure of the marktes. For example is amzn a tech company and and is apple a social media company. And introducing marijuana that should automatically qualify as a commodity good. The  mutual fund or modern day etf is very confusing very confusing yet entices non professional traders to put real dollars into the vehicles when they really do not know what the are. Market sentiment establishes tone in the trade and is so evading that even when there is no trade market sentiment can supposedly identify entries and exits in the many realms of the market and have mainly the non professional mob chase into them usually yielding success. Not the risk adverse trad ewe are currently observing square that keeps moving to the upside or the swift moves in nvda that has seemed to cool off but the in the past carmax the SMART INVESTOR SOCIETY did very well in and cbs as well as stz which gets everyone tipsy. Now the downside over the past year we were enticed by exel that made headlines as we entered at eleven exel is now down past nineteen and a half from a nice thirty. The etf qqq was bought up at one fourteen only to take losses at ninety eight in twenty fifteen. 
PAPER TRADING A GIFT
From since day one SMART INVESTOR SOCIETY promotes and constitutes the paper trade. Why this takes away the revenge trade and its frustration that cause a frustration in trading. Te concept of trading in front of the computer with the cat on your head is all goes away when one mocks the mood of the market. Since this allowed to learn platforms and manage money and track movement of issues one will argue the blessing of paper trading which in any case your broker doesn't carry or allow then fire that broker quick could help hone in on your trading skills and save a lot of energy as many a trading day one tends to chase the market or get a head of it. 
Thank you and have a great day.
This has been a QBKR ASSOCIATION report all content of this report is presented by engaged research who is also a member of the IZ CORP EXCHANGE in good standings.
Disclosure: I am/we are long DIA.
I wrote this article myself, and it expresses my own opinions. I am not receiving compensation for it (other than from Seeking Alpha). I have no business relationship with any company whose stock is mentioned in this article.