As the stock market continues to ascend to new 5-year high water marks, the intermediate fuel tank continues to weaken and now stands at a fairly negative reading of -30. The trend continues to be the friend for the bulls however any deterioration could mark the beginning of an intermediate (1-6 month) down move.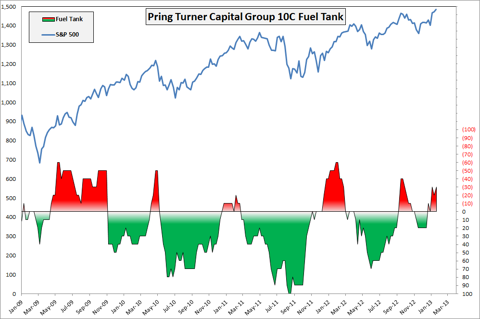 This week our Investors Intelligence Advisor Sentiment indicator registered its first bearish signal since late September. Since 2000 the indicator has registered a sell signal roughly 30% of the time with annual returns of roughly -11% during those periods.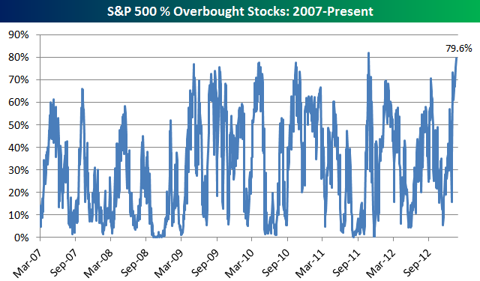 Source: Bespoke Investment Group
An additional indicator that is sitting in negative position is Bespoke Investment Groups % of Overbought S&P 500 Stocks. The current 79.6% reading represents the second highest reading since 2007. This indicator in conjunction with the weakening fuel tank suggest that stock investors should be on the lookout for the next intermediate decline.