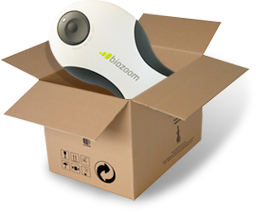 Biozoom (OTC:BIZM) looks to be a super up and coming investment idea- you know how I know? Cause I read it on the internet. http://www.gfiz.com/ and http://www.thestockreport.com/video-top-3-stocks-for-2013-and-beyond.php
Ads are currently running on Google (NASDAQ:GOOG), yahoo (YAHOO), adsonar (NYSE:AOL) and other display network traffic. We estimate them to be spending 20-30k a day on these ads, and millions on hard mailers to your mail box!
OTCQB:BIZM Currently Skull and Cross Bones
We believe that some of the same players who put together RAYS are in this deal, as the structure is very similar
RAYS completed 37 to one forward split and sold to German Company BIZM: does 33 to one forward and pays 50k and 39million shares to German company
Company address: Wilhelmshoeher Allee 273A Kassel 34131 Germany (I am currently writing a paper about foreign criminals abusing the U.S. Equities market)
First the sites are claiming to give you a report valued at $1,000 dollars, I guess that value is arbitrary, as the rest of the claims on here are ridiculous as well.
www.thestockreport.com looks to be the same site that brought us BDYT, and in 2012 Bodytell which traded at over $2.00 was last traded at .02 cents before being delisted
BDYT was also a mobile telephony service provider (Telemedical Monitoring) Sound familiar. What does BIZM do? BDYT was another deal by Francisco Abellan also promoted on Global Financial Insights www.gfiz.com a while ago.
BIZM is valued at around .19 cents a share based on 300k for the shell, currently trading at over $3.00 again… worth .19 cents trading at over $3.00
Don't get me wrong I like BIZM, but as a potential short. BIZM has soared on the paid promotion of the sites above and hard mailers, all claiming to have a revolutionary hand held biofeedback device. And they may have it!
It makes no difference if they have the device or not, the device is to be used by
It must be true right?
Once quick search online and you can find several products that do something similar http://www.quantum-life.com/products.html http://www.biofeedbackzone.com/calmlink/
Or company filings.
Euromedic's Free Oxygen Radical Monitor (NASDAQ:FORM): More expensive and requires trained personnel to use.
Pharmanex's Raman Spectroscope: Expensive, complex in nature, making it impractical for individual use
Mevitec : manufactures a product for metabolism analysis. It sells a metabolism screening system that non-invasively measures the redox potential on the palm. However, current unit cost exceeds $20,000.
VicMedic : Systems produces a device for the screening of such metrics as Muscle-to-Fat Ratios etc. The product is costly, and inaccurate.
Tanita : manufactures a skin-analysis unit, but it is very limited in scope, testing only, moistness, sebum and fat levels.
Other competitors that have developed or explored technologies in this space include Cygnus, IBM, and others.
There are even aps you can plug into your Iphone now that will test your urine, and other biometric measurements for health purposes. I have actually used one at my doctor's office, it was a neat toy, but I would not call it cutting edge, nor would I rely on the results for my health..
Well even with a beautifully done super 8k, there are some concerns in Biozoom that investors should not ignore.
8k Highlights
On June 30, 2009 the Board of Directors authorized a 33 for 1 forward split of the Company's common stock to stockholders of record on July 8, 2009 and with a payment date of July 21, 2009. All share and per share data have been retroactively restated to reflect this recapitalization.
We are a development-stage company and have not generated any operating revenues we may never achieve profitability, and we have yet to commercialize any of our technology.
We have no revenues, and our technologies have not been commercialized. We also do not have any material revenues or significant assets from our prior business. With our newly acquired patents and related assets, our technologies are still in development stage. We have not yet and may never fully develop the technology to allow for commercial applications. We cannot assure you that we will generate revenues or that we can achieve or sustain profitability in the future. Our operations are subject to the risks and competition inherent in the establishment of a business enterprise. There can be no assurance that future operations will be profitable. Revenues and profits, if any, will depend upon various factors, including whether our technology development can be completed, and if we can achieve market acceptance for the targeted applications. We may not achieve our business objectives and the failure to achieve such goals would have an adverse impact on us.
The company is a shell with offices in Germany. Why does a German company want to list on the U.S. markets? Why not list in Germany?
Foreign Scams list in the U.S. market because you have minimum monetary requirements for a company to list in Germany (most don't have money). There are no rules to protect investors from this in the U.S.
This means the company (SHELL) they are using does not have to contain any assets when they merged into it. (no cash)
Paid $300-$400k for shell and then paid 50k plus gave controlling interest of the shell to Opsolutions. 39 million shares
As of February 28, 2013, our wholly owned and newly formed subsidiary, Biozoom, entered into an Asset Purchase Agreement with each of the Opsolution Sellers and their shareholders, pursuant to which we acquired all tangible and non-tangible assets of the Opsolution Sellers in exchange for (NYSE:I) $50,000 cash for tangible assets and (ii) the issuance by our publicly reporting parent company, Entertainment Art, Inc. of 39,000,000 shares of common stock to the shareholders of the Opsolution Sellers. As a result of the Acquisition, the Opsolution Sellers' shareholders, became 66.3% controlling shareholders of Entertainment Art, Inc. The closing of the Acquisition under the Asset Purchase Agreement was effective as of February 28, 2013 (the "Opsolution Closing Date").
Series A Preferred Stock Financing; Securities Purchase Agreement
In June 2007, the Company issued 39,600,000 shares of common stock to its Founders for $5,100.
In October 2007, the Company sold 20,130,000 shares of common stock to private investors at $.003 per share for gross proceeds of $61,000.
On September 30, 2009, the Board of Directors authorized a 33 for 1 forward split of the Company's common stock to stockholders of record on July 8, 2009 and with a payment date of July 21, 2009. All share and per share data have been retroactively restated to reflect this recapitalization.
On February 28, 2013 the Company issued 39,000,000 shares of its common stock at a value of .005 per share for the purchase of intellectual property from Opsolutions Spectroscopic Systems GmbH, Opsolution GmbH, Opsolution NanoPhotonics GmbH.
The Company had virtually no revenues and incurred a net loss before extinguishment of debt of $124,938 for the eleven months ended February 28, 2013, and a net loss before extinguishment of debt of $314,467 for the period June 15, 2007 (inception) to February 28, 2013. In addition, the Company had working capital and stockholders deficiencies of $187,592 at February 28, 2013. These factors raise substantial doubt about the Company's ability to continue as a going concern.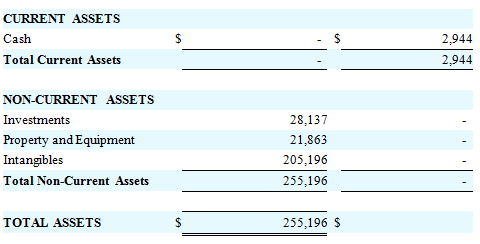 At February 28, 2013 the Company has a $116,667 payable due to Opsolution GmbH related to the joint venture and purchase of property and equipment. The balance of the $116,667 is made up of two transactions. A $100,000 payable due immediately upon the purchase of the Opsolution entities due to the joint venture agreement and a $50,000 payable for the purchase of the Opsolution entities assets. This $50,000 payable was allocated evenly across the three sellers and thus only $16,667 is included in related party payables. The remaining balance of $33,333 is included as "Other Payable" in the current liabilities section of the balance sheet. The total $50,000 payable is due within 10 days of the date of the purchase of the Opsolution entities' assets.
s/ZBS Group LLP : Accountants for Biozoom.
Melville, New York
March 11, 2013
3.4 Issuance of the Securities . The Shares have been, or will be, duly and validly authorized, validly issued, fully paid and non assessable and on the date of issuance of the Shares upon payment therefore, and if registered pursuant to the Securities Act and resold pursuant to an effective registration statement will be free trading and unrestricted, free and clear of all liens. The Company has reserved 25,000,000 shares of Common Stock for issuance as Conversion Shares and, shall reserve additional shares from time to time, if and as necessary. The Conversion Shares have been duly and validly authorized, designated and reserved for issuance and, upon conversion of the Shares in accordance with their terms, such Conversion Shares shall be deemed fully paid and non-assessable in all respects
To facilitate the joint venture and our operations after the Acquisition, we have entered into a Series A Preferred Stock Securities Purchase Agreement (the "Preferred Stock Purchase Agreement"), pursuant to which we sold 1,150,000 shares of our newly designated 7% Series A Preferred Stock, par value $0.001 per share (the "Series A Preferred") at a purchase price of $1.00 per share, or $1,150,000 total. The Preferred Stock Purchase Agreement provides for the sale to one or more purchasers of up to an additional $850,000 in two tranches, presuming that certain conditions are met. The Series A Preferred is convertible at a price of $0.133333, or approximately 7.5 shares of common stock for each share of Series A Preferred for 8,625,021 shares of common stock, or 15,000,000 shares presuming the maximum amount is sold, subject to adjustment for anti dilution and other action.
Assets Acquired:
The assets acquired in the Acquisition consist primarily of all intellectual property, including patents, patent applications, provisional patents or applications, trademarks, tradenames, license or sub license rights, developments, ideas, drawings, concepts, copyrights, technologies, formulas, developments, trade secrets, ideas; (ii) rights under a certain Liquidation Agreement between certain of the Sellers and Vodafone Ventures Limited and certain other entities, dated as of November 8, 2006; (NASDAQ:III) certain specified patents and patent licenses; and certain specified plant and equipment mostly located in Germany and used in the development of the technology underlying the patents and licenses and products derived therefrom. We also acquired the tangible assets of these entities.
Some of the intellectual property assets we acquired are subject to a joint venture with Vodafone or Carl Zeiss Microscopy GmbH as a result of joint research and development efforts in the past.
The Opsolution GmbH success of miniaturizing their existing optical scanner to nanoscopic scale lead in 2012 to an impressive government grant for the founders to continue their R&D work, and ultimately to launch Biozoom with the fruits of 8 years of innovation and engineering collaboration.
Among other conditions to continued funding, Opsolution is required to keep in good standing and continue to fulfill the requirements under a EUR 800,000 government grant it had received, of which at least EUR 370,000 shall be dedicated towards development of the Opsolution second-generation prototype device for measurement of antioxidants. In addition, Opsolution shall reimburse Biozoom for services rendered from time to time.
To the extent our products are used in medical devices or other regulated applications, our products may be subject to extensive medical, FDA or other government regulation, testing and pre-market approval or clearance processes. Prior to application for approval or clearance, we may need to conduct clinical trials to test the safety and efficacy of our products or we may be required to identify predicate devices to which we can establish substantial equivalence. In addition, we may be required to satisfy testing criterion or submit product applications in other countries where we intend to market our goods. These processes may take an extensive period of time and would necessarily require significant capital outlays, which we have no commitments for at this time. Finally, we will be restricted as to the kinds and types of advertising representations and claims that we make for certain applications.
Bottom line the 610,000 shares sold from the registration, have been forward split by 33 to one and are being sold to you.
These shares are obviously being sold to everyone. Shares where almost nothing was paid for them are now currently being sold at $3-4dollars a share.
We know millions are being spent on a campaign, with lots of bold promises. BIZM is not a real medical device, and probably does not need FDA approval for its use. It will however find its way into rejuvenation clinics and anti-aging clinics. To use as a real medical device it would have to be tested by the FDA.
We know the float is around 20 million shares which are being sold to investors right now for $3-4 dollars a share. They paid almost nothing for these shares.
Knowledge is half the battle when trading penny stocks, and I put this together as a quick snap shot of BIZM.
Will post again when the companies next filing comes out!
I am on the sidelines watching, no position. Visit our blog at www.thestockwatchalert.com
Disclosure: I have no positions in any stocks mentioned, and no plans to initiate any positions within the next 72 hours.