Here is a typical scenario that attracts investors to low income, or Class C, multi-family property: a fully occupied 4-plex is available for $90,000, with every tenant paying $500 per month for a two-bed, one-bath unit. That's a 27% gross yield so even if expenses are 50% of income it's still a strong 13.5% yield. BUY.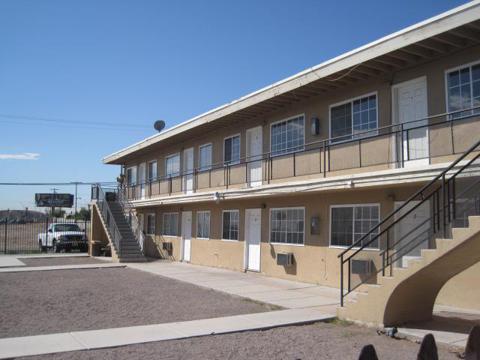 Now here's a typical scenario that the new buyer might face: two of the tenants do not pay the first month's rent and need to be evicted. The cost of refurbishing the units to get them rent ready is $8,000. It takes two months to complete the refurb and secure new tenants, and even then the new tenants get one month's free rent. You are now three months into ownership and one of the other tenants stops paying rent and needs to be evicted, and the unit refurbished. BUYER'S REMORSE.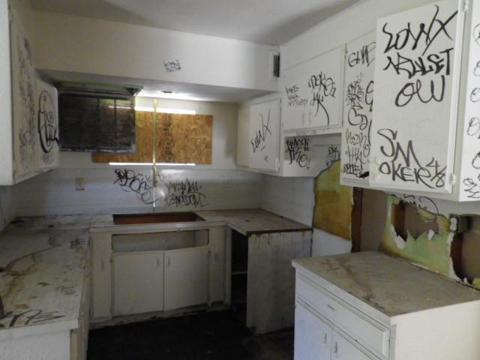 When you buy low-income multi-family a high yield can quickly become notional if you do not buy right and manage the property extremely well. In this article we look at some of the things you should consider when buying this type of asset class.
When you are selecting a broker to represent you in buying multi-family ask them what steps they recommend taking during the due diligence. If they do not mention those below then you are not being protected adequately and should find a real expert.
Tip 1: Look behind the rent roll. A rent roll tells you how much gross income you can expect: WRONG. You need to make sure that the delinquencies are displayed on the rent roll broken down by 0-30 days, 31-60 days, and 61 days+ If tenants have not paid rent in over 30 days you should consider it a vacancy, and don't forget to consider the cost of refurbishing that unit to get it rent ready once the tenant leaves.
Tip 2: Look further behind the rent roll. A rent roll with delinquencies gives you a realistic picture of occupancy: WRONG. There is incredible pressure on rental rates in the low income market and this has created move-in specials as low as $199 deposit and one month free rent in some areas. This is a situation that some tenants take advantage of - they move from property to property every couple of months, continually taking advantage of move-in specials and initial free rent deals. Whilst many multi-family properties have high consistently high occupancy rates, that masks the fact that every month they have 10% of tenants leave and in that same month find new tenants to absorb this vacancy.
Ask the buyer for the rent roll for each of the last 12 months with the tenant names, and this way you will be able to see if you are buying into an area with high tenant turnover. If you detect high turnover it is not a reason to abandon the deal, but you need to factor it in as an ongoing expense.
Tip 3: Analyze the seller as well as the property. You may find that the property has high vacancy, tenant turnover and expenses, but this could be the result of poor management that you will correct. You need to assess how much of the negative findings result from the property itself and location, and how much is the result of under-investment and poor management.
A typical path for many of these properties is that the former owner extracted maximum cash from the property prior to foreclosure and built up a lot of deferred maintenance, and then the bank which foreclosed managed it poorly until sale. With some investment and improved tenant relations and marketing a new buyer can quickly turnaround performance. If you pay based on the poor performance, then some post-acquisition work will quickly increase the property value.
Tip 4: Interview the tenants during the inspection and ensure you have a Spanish-speaking person in attendance to gather all the information. This will help build a full picture of the maintenance issues.
Tip 5: Never buy a property without looking inside every unit. Insist on access to every unit during the inspection. Yes, we wrote the same thing twice because if you miss a unit it will be the one with the cracked foundations. Let the seller know that he needs to have a handyman on site to drill the locks on units where a tenant is not present.
Tip 6: The seller's representation of expenses, particularly maintenance items below the NOI line, is worthless. You need to underwrite based on your knowledge of the asset class and typical expenses. For utilities you must verify historical billing with the authorities.
Tip 7: Pay attention to air conditioner units during the inspection. If they are old and in poor condition then you will need to factor in possible replacement and high maintenance costs. During a hot summer old AC units can break down multiple times and quickly wipe out a property's income.
Tip 8: If you have an on-site coin laundry operated by a third party ask to see the monthly statements over at lease a six month period to verify the laundry income. If the laundry is operated by the owner then you need to conduct some research into the operation of coin laundries in order to verify this income.
Tip 9: Check market rents. If you have a lot of tenants that have been in-place a long time they may be on rates that are higher or lower that the current market thus creating increased risk that needs to be discounted, or embedded value.
Tip 10: Interview the on-site manager. You will need the seller's permission to do this, but doing so can be a strong benefit.
Tip 11: Some owners offer all utilities included in the monthly rent. One thing to be wary of is when electricity is included. In these cases tenants will often leave their ACs on 24 hours a day during the summer. Not only is this burden on the equipment, but if they are old, inefficient ACs the expenses can be beyond those of a high quality AC in a single family home. You must get past electricity bills verified by a utility company if you acquire a property with these features.
Tip 12: Accurately estimate vacancy. There are three components to vacancy: the time it takes to get the unit rent-ready, the time it takes to market the unit, and any free rent given to the tenant. In the current market one month's free rent is common and in some areas finding a tenant for a vacant unit can take over a month.
If you follow these guidelines then you are on the path to efficiently buying a Class C property at the right price. The next challenge is managing it, and if you don't get that right then all the good work of the acquisition can be wiped out.
Disclosure: I have no positions in any stocks mentioned, and no plans to initiate any positions within the next 72 hours. I wrote this article myself, and it expresses my own opinions. I am not receiving compensation for it (other than from Seeking Alpha). I have no business relationship with any company whose stock is mentioned in this article.