Two interesting charts presented without further ado...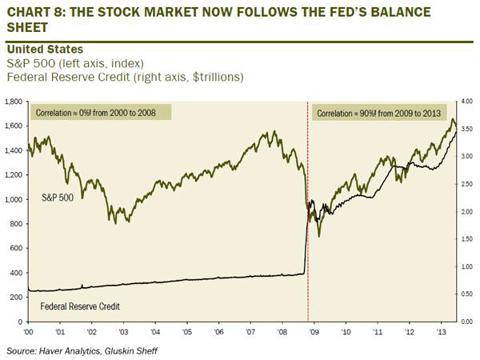 ( Source: "From Inflation To Deflation ... And Back!", Gluskin Sheff paper, August 2013)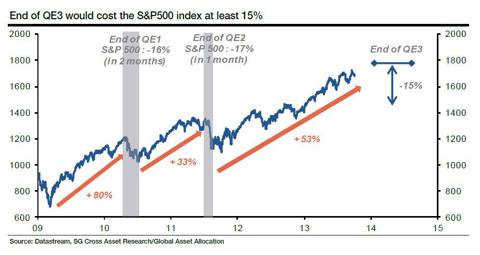 (Source: www.zerohedge.com/news/2013-10-07/socgen... )
You don't have to necessarily agree with the 15% figure in the second chart (a number estimated by SocGen bank, author of the paper).
I merely presented this chart to show that the S&P500 was fueled by quantitative easing efforts by central banks, in this case the FED.
As I wrote in previous months, this is the time to exit the stock market imho (especially in case you bought stocks back in late 2008 or early 2009 with huge percentage gains).