Two good charts from STA Weatlh Management (via blog ZeroHedge) presented without much further ado...
I have regularly written about the many shortcomings of human psychology when it comes to investing. The emotions of "greed" and "fear" are the predominant drivers of not only investor behavior over time but also the development and delivery of the financial products that they use. As markets rise and fall investors consume products and services accordingly. During strongly rising markets the demand for "risk" related products rise. Conversely, as markets fall the demand for safety and income rises and "risk" related losses mount. Of course, the business of Wall Street is to provide those "products" to the consumers they serve.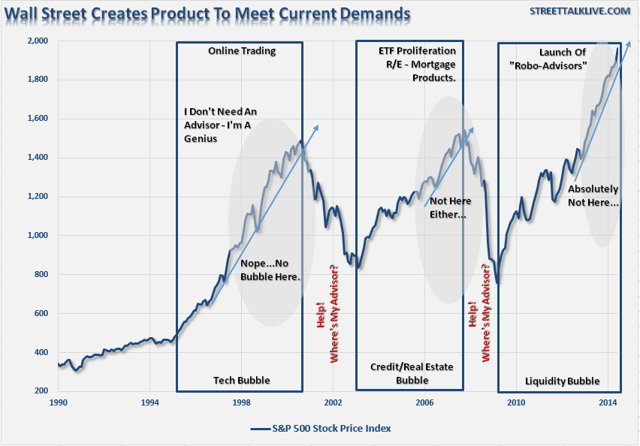 and the retail crowd moving in near the top...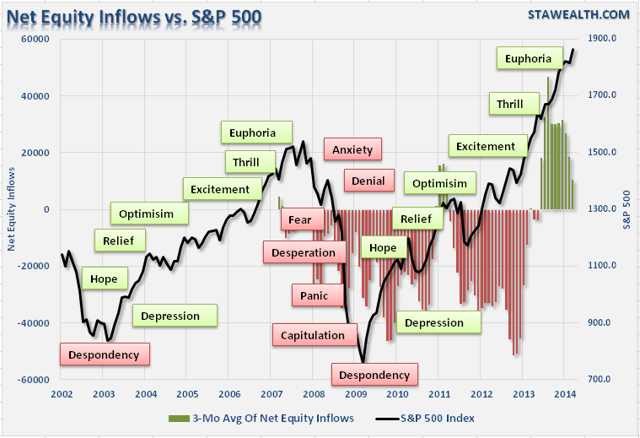 This stock market bubble could pop in the next 1-2 years once interest rates start to move up (or the China bubble pop is heard around the world, that event could even come sooner...)