Please see my 2014 article here as an introduction to the topic. You will the asset returns for 2000 - 2013 chart in that link.
Here's that same chart again, updated from 2007 until 2016: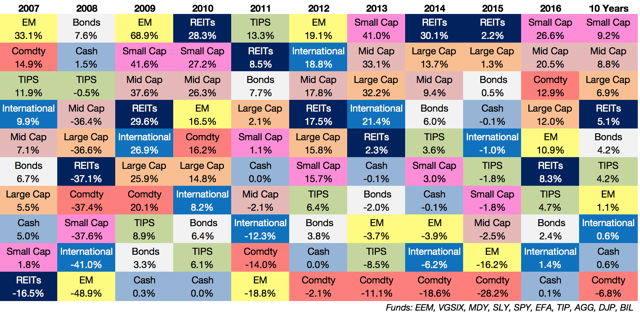 The 10-year performance (see column on the right side of the chart) makes all of this even more interesting:
It's also crazy how much of an impact a few years here or there can have on the 10-year return numbers for these asset classes. Check out how the 10-year rankings for annual performance have changed in recent years depending on the end date chosen: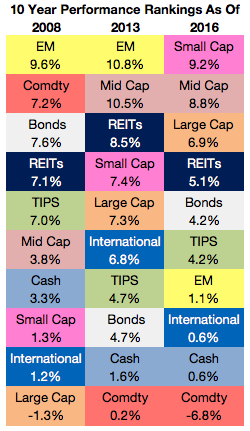 (Source for all charts and text, highlight in text above mine)
I came to very similar conclusions in 2014 and earlier in my investing life, repeated here by the author I quoted for 2017:
In this way, I see diversification as a hedge against your own overconfidence and inability to predict the future. It's not for everyone but I find it's the best form of long-term risk management an investor can implement.
(same source as above).