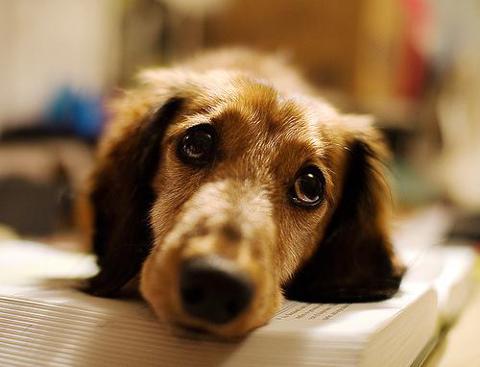 Back in the 90′s, the "Dogs of the Dow" emerged as a popular strategy for investors who were looking for a way to invest in high quality stocks that were out of favor. (image via Flickr/Soggydan)
The concept behind the Dogs of the Dow theory is that each year an investor would purchase the 10 stocks in the Dow Jones Industrial Average (aka the Dow) with the highest dividend yield. These 10 stocks would represent the most undervalued, or out of favor, stocks within the Dow.
Basic Concepts:
The strategy is based on 2 main concepts:
1) A high dividend yield suggests both that the stock is oversold and that management believes in its company's prospects and is willing to back that up by paying out a relatively high dividend.
2) The underperforming stocks within the Dow are temporarily out-of-favor, and are still good companies because they are still included in the Dow Jones Industrial Average; therefore, holding on to them is a smart idea.
So how has this strategy performed over the past few years?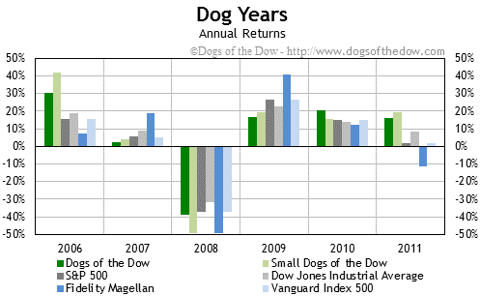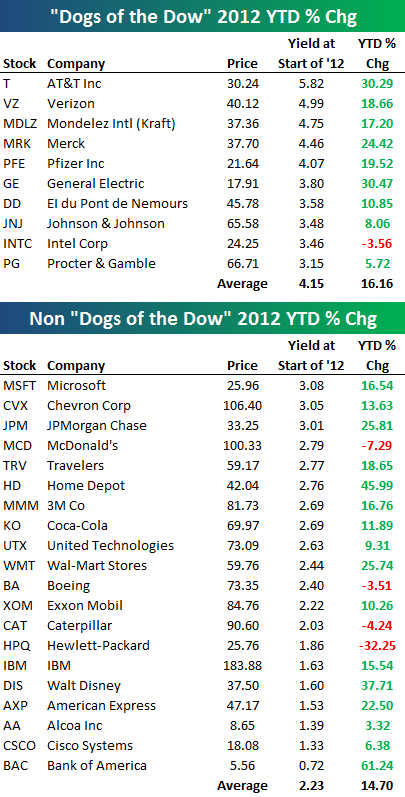 Source: Bespoke Investment Group
Long Term Performance:
The Dogs of the Dow was popularized by Michael Higgins in his book, "Beating the Dow", and was backtested by O'Higgins (and others) as far back as the 1920s and found that this strategy consistently outperformed the market as a whole.
For the past 20 years from 1992 to 2011, the Dogs of the Dow matched the average annual total return of the Dow (10.8%) and outperformed the S&P 500 (9.6%) as reported by the Dogs of the Dow website.
If you can stomach the drawdowns, this is an interesting and simple model that long term investors may want to look at.