via Chart of the Day: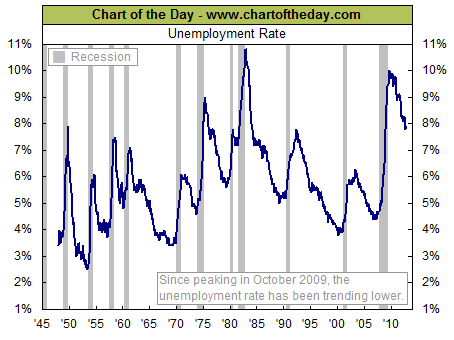 Today, the Labor Department reported that the unemployment rate ticked up to 7.9%.
For some perspective on the current state of the labor market, today's chart illustrates the unemployment rate since 1948. As today's chart illustrates, the unemployment rate has been (despite this month's uptick) trending lower since peaking at 10% back in October 2009.
While the overall downtrend of the unemployment rate is positive, it is worth noting that the current unemployment rate remains at a level that has rarely been surpassed during the post-World War II era.