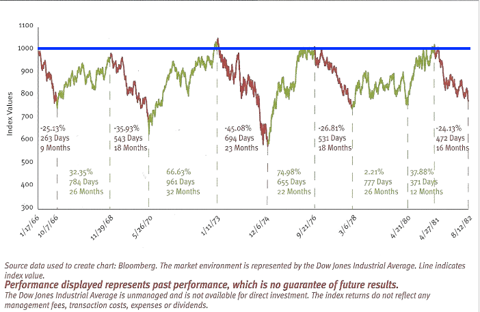 Best Type Of Account Structure SMA Or Mutual Funds
"So I should just buy a long short mutual fund, right?"
Not so fast, mutual funds have numerous limitations that can hurt the performance of a long short investment strategy. The majority of mutual funds have restrictions on how much cash they can raise and need to deal with investor withdrawals during bad markets.
A better solution is to use a separate managed account structure - where the investor's money is held in its own, separate account: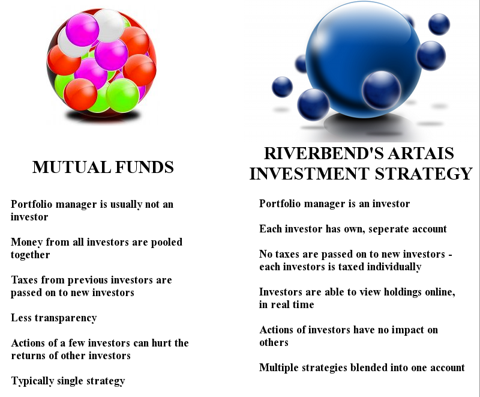 Why Should I Care?
Why bring this up now? The average economic cycle since 1854 was just 56 months and the median 44 (30 months of expansion and 14 of contraction). Source The Economist, Deutsche Bank
While, the start of recessions are declared well after the fact, the median average means the US is about to start another down cycle. And many economists are seeing warning signs.
Perhaps Ben Bernanke and the Fed will be able to extend the cycle longer, but many are starting to worry that they are running out of ammo. In addition China is slowing down and Europe just officially announced that they are in a recession:
The Business Cycle Dating Committee of the Centre for Economic Policy Research (the European counterpart of the U.S. NBER) last week issued a declaration that Europe entered a new recession a year ago, dating the business cycle peak at 2011:Q3

Europe Has Entered A Recession

GDP Europe
Even if the Fed's QE policies can extend our current cycle, global markets are sure to become more volatile and will impact US markets - providing long short investors an opportunity.