Article text goes here...
Friday's 277 point gain in the Dow was supported by strong breadth, a positive reinforcement of bullish enthusiasm. Indicators of breadth include Up/Down Volume, Advancers vs. Decliners, and New Highs vs. New Lows. as the chart below demonstrates, all three indicators bolted higher on Friday: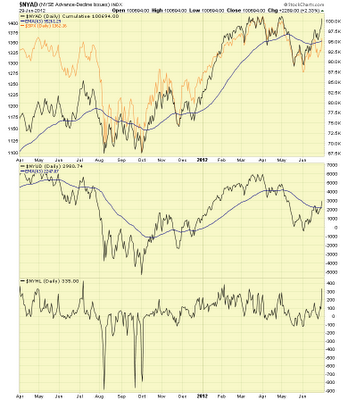 Notice the recent high achieved in the NYSE Advance/Decline ratio and in New Highs vs. New Lows. Continued strength in these indicators bode well for a sustained market uptrend.
Subcribe to our TrendFlex market timing system where market breadth and several other major market and economic indicators help keep investors on the right side of the market.