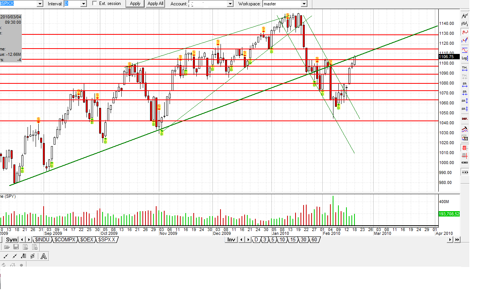 I guess the Fed doesn't read our technical blog.. 
Otherwise they would have known that raising the discount rate  under our huge line of resistance would have caused the USD to spike and in turn make the futures drop after the bell.   What does the Federal reserve care anyway? They're a private credit monopoly, looking after themselves.  They print money from the treasury and then regulate it's value.  They won't keep rates this low forever.
Make no mistake, the Fed Funds target rate will be next.
Disclosure:
Long UUP, Short GOOG Short MDT, Short F, Short SPY, Short QQQ, Short USO, Short GLD