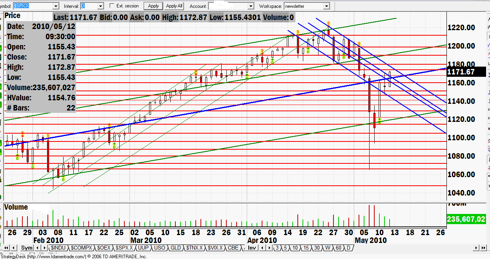 Good Evening!
             The SPX closed above a few resistance lines today setting itself up to test the top of the downtrend channel that started April 26th.  1174-1176 will be the challenge tomorrow.  It would need to close above that zone in order to break out of that channel to the upside.
              We have not registered a buy signal yet on our weekly charts.
Cheers and good luck trading!
A.W.
www.strategydeskcode.com
Disclosure:
'no positions'