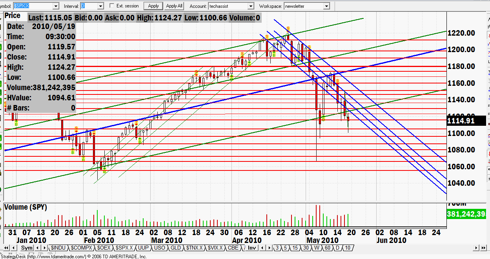 Good evening!            
                   The SPX continued downward as forecasted and trading opportunities were forecasted to our subscribers of our newsletters.  The bottom of the channel above is expected to tested, it is currently being tested by the SP500 futures.  Keep up to date with our outlook emailed to you Monday, Wednesday and Fridays! 
 Check out the latest intraweekly newsletter update here
http://www.strategydesk.net/index.php?option=com_content&view=article&id=22&Itemid=29
Best regards and good luck trading!
A.W.
strategydeskcode.com
www.strategydesk.net
Disclosure:
no positions