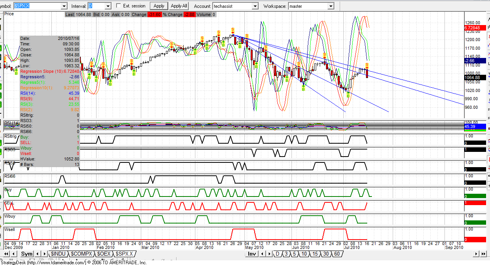 Good Evening!
         The SPX sold off hard today registering a sell signal on the daily chart, the weekly signal fell off to neutral as the daily RSI dropped a gear under 50 giving an overall bearish tone to the markets.  This may conclude yet another lower high in the downtrend since late April, and it is definitely within reason to look for a lower low in the near future.  If a weekly sell signal registers next week the probability of this happening increases.
         The USD is at decent support right now which could fuel a further equity drop if the correlation maintains.  
Best Regards and good luck trading!
A.W
Disclosure:
no positions