[Back to "Table of Contents"]
This article appeared on ZDNet.com.cn and elsewhere.
Title and excerpts were professionally translated.
Title: "The 91 testing lab takes a look at 360-exclusive phones - The facts about the high quality-price ratio" (Google Translation, here; original, here)
"Again, taking the Haier W910 announced the other day as an example, Zhou Hongyi bombastically claimed that this phone, Haier's "super-battleship", had 8 million pixels. However, after evaluation tests, there were in fact only 7.7 million pixels; this begs the question, where did the other 300,000 pixels go?"
This image accompanied the text and was widely published across the web.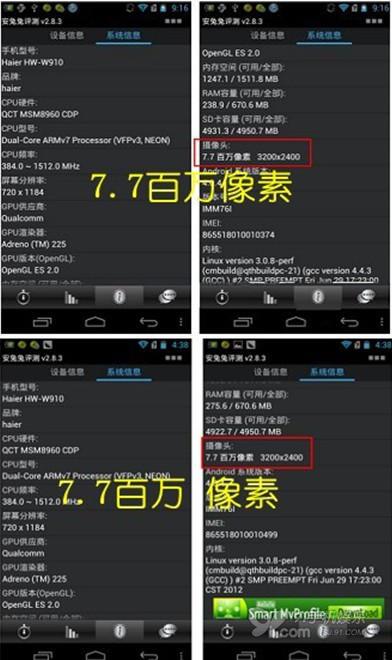 "Then another netizen discovered to his astonishment that this so-called 8 million pixel camera phone in fact only had 5 million pixels, a figure much diminished from the figure given in evaluation tests by the media. "
This image was also widely published across the web in association with this story.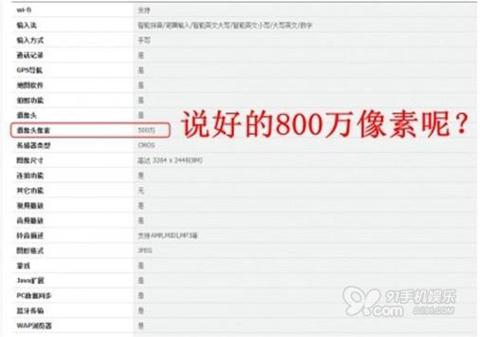 Another sharp ending:
"This sort of repeated deception of users at large has once again turned Zhou Hongyi into an "expert liar" in the minds of the public."
[Back to "Table of Contents"]
Disclosure: I am short QIHU.