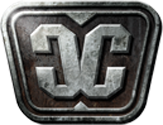 ATC Venture Group Inc, (OTCPK:ATCV) formerly went by Cycle Country Accessories Corp until January 2012. ATCV markets outdoor recreational products as well as power sports products. This company has 3 different parts, Cycle Country ATV, Plazco, and Imdyne. Imdyne is in charge of the contract manufacturing. Plazco and Cycle Country are in charge of design, manufacturing and the sale of said products. Kolpin Outdoors Inc bought the ATV Accessories Product line in January 2012. The company has some fierce competition with company's such as Polaris, Arctic Cat, John Deere, Fram, and WIX just to name a few.
Cycle Country makes accessories for all terrain vehicles and utility vehicles such as snowplow blades and accessories, utility boxes, spreaders, and lawnmowers just to name a few. These products are sold to various wholesalers and retail dealers through out the world. Distributors in the U.S. buy these products. Then the distributors turn around and sell the products to dealers in North America. Cycle Country made the first ATV snow plow system over 30 years ago.
Plazco makes and distributes the molded plastic products for golf cars, lawn mowers and low speed vehicles as well as golf car wheel covers.
Imdyne manufactures different parts and components for non competing original equipment manufacturers and customers. The products are made from metal fabrications and plastic injection molding processes.
ATCV is currently trading for $.42. The past 52 weeks has brought them a range of $.08 up to $1.00. The previous close was for $.37. This company's market cap is at $2.63M.
For the most current and up to date information, subscribe to our FREE newsletter at bestdamnpennys4bucks.com
ATCV
Robert Davis
John Rotter
Bobbie Schmeling
Disclosure: I have no positions in any stocks mentioned, and no plans to initiate any positions within the next 72 hours.