Smack Sportswear (OTCQB:SMAK), formerly called Reshoot Production Co. until July, is located in California. SMAK is a company that sells volleyball apparel and uniforms. They even offer customized uniforms from embroidery to screen printing. The goal is to get the world into Southern California style volleyball apparel. The largest co-ed tournament in the U.S. is called Smackfest and it celebrates the company's anniversary. Volleyball is the second largest sport in the world, behind soccer. In this market, with Nike and Adidas as competitors, this company has its work cut out for them.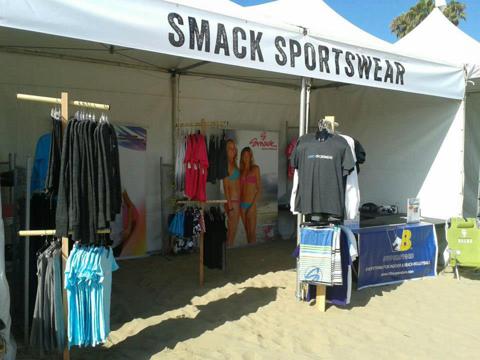 SMAK is currently trading for $.37. Over the past 52 weeks SMAK has had a low point of $.10 and it has ranged up to $.85. The previous close was for $.50. SMAK's market cap is at $14.80M.
On December 7th, the company announced that it had closed the purchase of Team Sports Superstore. The revenue is said to bring in over $1M. As of December 10, the company made public the new CFO of the company would be Charles Lesser. He is the former CFO of True Religion Jeans.
For more information on Smack Sportswear, stay updated with our FREE newsletter at bestdamnpennys4bucks.com.
SMAK
Bill Sigler
Charles Lesser
Disclosure: I have no positions in any stocks mentioned, and no plans to initiate any positions within the next 72 hours.