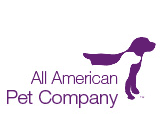 All American Pet Company Inc. (OTCPK:AAPT), was founded in 2003 and is based in Los Angeles, California. AAPT creates and markets pet products, pet food, and dog snacks. The products such as cleaners are sold under the Pawtizer name, pet food under the Mutt name, heart healthy dog foods are under the names Grr Nola, Chompions, Fido Flakes and Chewa Bunga. This company's products are recommended by veterinarians.
This company is adapting to the needs of pets by making products to ensure there health and long term wellness. Obesity is high among the pet community and can lead to other health issues. AAPT has products that are designed to treat weight issues and these products will experience high growth over the next year.

You can find these products are being sold at amazon.com, pawtizer.com, TJ Maxx, Marshalls, Home Goods, Walgreens, and Giant Eagle.
The stock for this company is trading at .0165. Over the past 52 weeks, this stock has seen a low of $.0007 and a high of $.0795. This company's market cap is at $8.6M. The previous close for this stock was $.0269.
For the latest and most current information on AAPT, subscribe to the best penny stock newsletter at bestdamnpennys4bucks.com
AAPT
Barry Schwartz
Eric Grushkin
www.allamericanpetcompany.com/
Disclosure: I have no positions in any stocks mentioned, and no plans to initiate any positions within the next 72 hours.