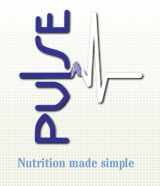 The Pulse Beverage Corp. (OTCPK:PLSB), is based in Denver, Colorado and formerly went by Darlington Mines, Ltd. until February 2011. This company makes non alcoholic beverages for heart health, men's health, and women's health, as well as natural lemonades under the name Cabana. This company spent $10M on development and marketing for these products.
The latest is the Pulse line of water based beverages. This line is made for people over 30 years of age. The containers these drinks are sold in are designed to assure stability and the shelf life as well. The drinks contain multiple vitamins and antioxidants and many other essential ingredients as well. Pulse NutriPurposed beverages were designed by Baxter Healthcare Corp. and they support adult health with the ingredients found in them.
On January 29th, 2013, PLSB raised there 12 month sales forecast to 3 million cases. They provide products to over 7,500 retailers.
PLSB is currently trading for $1.10. Over the course of the past 52 weeks, this company has seen a low trade of .43 and a high up to $1.15. The company's market cap is $41M. The previous close was at $1.07. Since the end of 2012, PLSB has been on the rise. Can this company keep there momentum?
To stay up to date with the most relevant information, subscribe for FREE to our newsletter at bestdamnpennys4bucks.com
PLSB
Robert Yates
Ronald Kendrick
Paddy Sheya
Robert Watkins
Disclosure: I have no positions in any stocks mentioned, and no plans to initiate any positions within the next 72 hours.