Facebook has a history of over reporting stats surrounding video ads and apologizing without taking much responsibility
Over the last 6 months it was possible to create a video post on a Facebook business page, boost that post with a link and create incredibly cheap traffic
Facebook has downplayed which advertisers were impacted and how badly they were impacted
It's my opinion that most of the advertisers and businesses affected by "fake" traffic don't fully understand what happened
September 2016
Investors and Advertisers might remember in September of 2016 when Facebook (NASDAQ:FB) came out and admitted that their reporting of video views (the stats that advertisers rely on to determine how well they are connecting with their audience and how well their video ads is performing) were inflated by as much as 60-80%.
May 2017
Something new came up and was reported by Business Insider on May 16th. The new glitch, which was not explained properly in the Business Insider article was fixed within a few days (5/23/2017 as close as I can tell). Below you can see Facebook's statement about the glitch which not only downplayed the actual impact of this glitch but misled both investors and advertisers with regards to the severity of the problem. The official explanation from Facebook was that an error in reporting...
"The social network giant recently discovered a data bug tied to a specific ad unit known as video carousel ads. These ad units allow marketers to showcase multiple ads in a single ad slot in Facebook's news feed. In some cases, when people clicked on one of these ads to watch an advertiser's video, Facebook was reporting that people were actually clicking all the way to that advertiser's website or app." -Business Insider
That sounds pretty tame, especially since Facebook reported that this error in metrics would have only impacted .04% of ad impressions. The issue is much larger than the direct impact seen by advertisers in their analytics. This is an explanation and analysis of some of the metrics and reporting related to "The Video Glitch" that demonstrates exactly what was happening and how severely advertisers might be impacted without even knowing they are affected.
The Video Glitch - Discovery
"The Video Glitch" was discovered accidentally when I created an ad in December that would contain a video instead of a still photo (traditional FB ad). An option I hadn't seen before appeared "include a button with a link to your website" - so I decided to try it out and see why FB was pushing video ads so hard and why so many advertisers on Facebook seemed to be having amazing results with FB video ads. I allocated a small budget to test with because it didn't make a lot of sense that a video ad would result in very much (if any) traffic to my website.

This ad targeted US fans of my Facebook page who had not previously visited my website and the average of the $31.45 spend told me I was paying $.001 per 3 second video view and $.0053 per unique link click (that's $5.30 for 1,000 visitors to my website). For $31.45 spent, 5,900 unique people visited my website. Amazing right?
Now, you're wondering, is this an error in reporting? The answer is no. Both Google Analytics (a tool created by Google to analyze site traffic, user behavior, real time visitors, locations of users around the globe and many other things) and Alexa (the website that tells you your websites rank world wide and in any specific country) reflected the stats I saw in the campaign dashboard.
It wasn't until a few months later (again totally serendipity) that we realized exactly what was happening, and when you understand the reason these stats were so astonishing, you'll be scratching your head wondering who at FB let this happen and why they would pretend it only impacted a fraction of a percent of advertisers and how deeply they have been impacted.
The Video Glitch - Gaming The Stats
I figured out that when a FB user was using FB Mobile App (meaning not on a desktop computer and not in a web browser on a phone) and a video ad is on the screen, the video auto-plays. We use very short video clips 6-15 seconds, so in the time it takes to scroll, a FB user has probably seen the entire video. Now, when that user decides the video looks funny and they want to hear the volume or if they want to pause the video, they tap in the middle of the video and are presented with 2 options...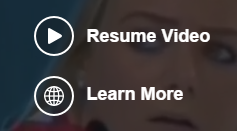 If they clicked the video because they were sick of it looping, or because they wanted to hear the volume, something truly magic occurred. FB loads the destination link for the "learn more" button inside a frame below the video, meaning that the person who pushed pause had visited my website (unknowingly). So the 5,900 people in my first example... Google Analytics said they visited my site, Alexa tracked them and will include them when they calculate my sites Alexa rank and the Facebook pixel (which adds them to the audience available for retargeting in the future) all registered these as visits to my website. Only a very small amount of the actual website is visible, and no one every navigated around the website. When we discovered this, it was only happening in the Apple Facebook App (iPhones, iPads and iWhateverElseTheyMake) and not on Andriod devices or normal desktop computers. Luckily I was able to find the screen capture (the part highlighted in red is my website loading underneath the video content inside the FB mobile app) - everything was tracked using goo.gl url tracking...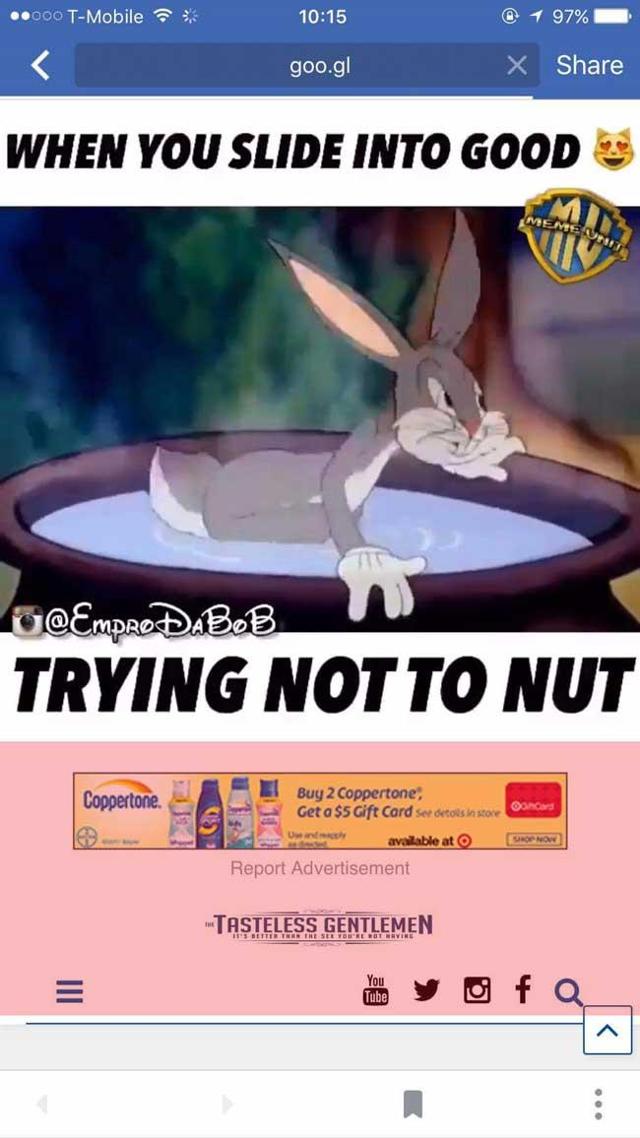 Because such a small area of my website was visible inside the FB Mobile App, this "glitch" produces almost no ad revenue (once we realized it was happening we moved an ad unit above the logo but usually the site visit didn't last long enough for an ad to actually load) and had very little benefit except for the boost to Alexa site traffic stats (we were 6,100 in the world and 2,065 in the US).
We developed a method that we started calling The FB Video Glitch (referring to what we thought was some kind of accident on the FB development side). I will explain the method here.
1. Either upload a new video to a Facebook or using the video library pull up an already posted video.
2. Use the "boost post" option (a way to create a FB ad directly from a business Facebook page).
*if you are an advertiser wanting to use this trick and when you click the "boost post" and there isn't an option to add a learn more link, you might need to switch to your personal profile instead of using it from the "manage page in business manager"
3. Add the Learn More button and there will be a place for you to drop a link to your website.
The Video Glitch - Must Be An Accident
We assumed that this potential goldmine of basically free traffic from Facebook would be a very limited opportunity, eventually someone would realize what was happening on Apple devices and FB would fix the glitch. But the exact opposite happened. We don't have the specific date for this, but believe it to have been some time in March, instead of being fixed the Glitch was rolled out to Android. So instead of a strange, probably accidental glitch only happening inside the FB app on Apple devices, it stated to seem like a premeditated move on behalf of FB to trick advertisers into thinking they are getting a tremendous amount of site traffic and at the same time, keeping the FB user inside the mobile app (normally when someone on FB clicks an ad, they are taken to a destination outside of Facebook).
We pushed and pushed and tested and tested, sometimes spending money on ads, sometimes using the boost button to get the website link in the video so that we could capture website visits from our large organic audience of Facebook fans. Our site went from having 80%+ returning visitors (people who intentionally went to our site) to 50% returning visitors. We had on average 200-400 k sessions per day on our website so a shift of this magnitude is actually very significant when it comes to Alexa.
This was our all time best performing video ever (luckily it was so good that I screen captured the real time Google Analytics number - displays the number of visitors on your site in real time) - this was the day before Business Insider dropped their article.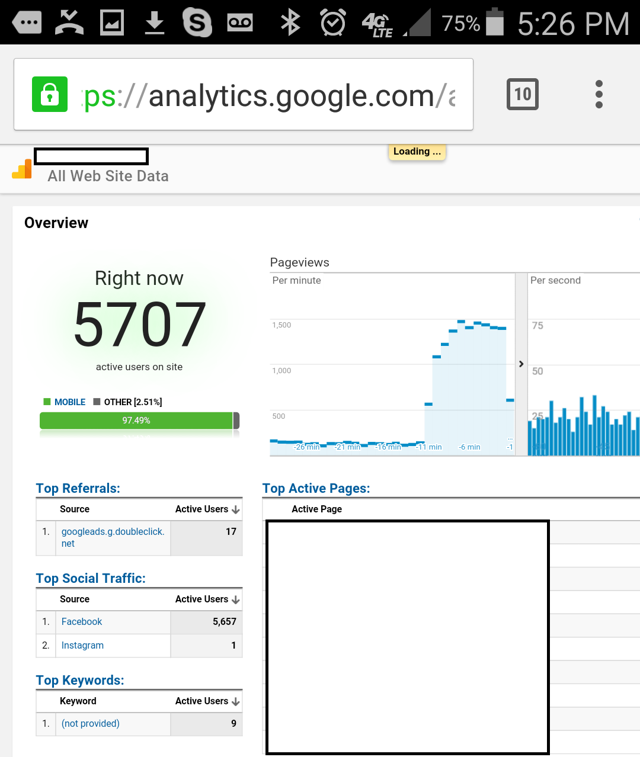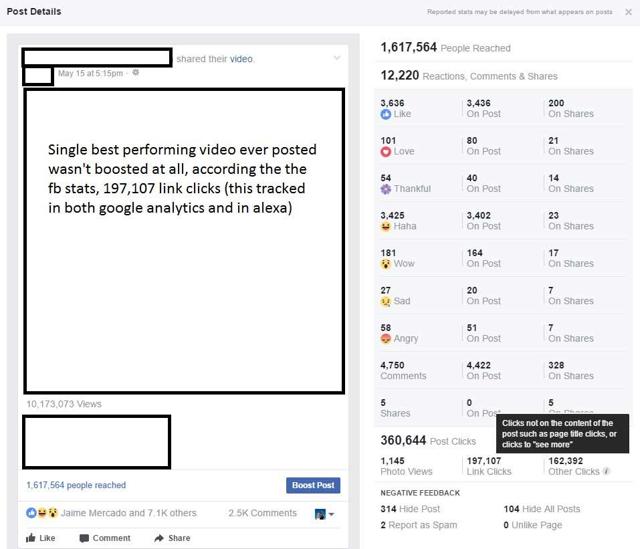 So almost 200k visitors to the website, as many as 5,707 accessing it at the same time, and none of them actually know they visited my website.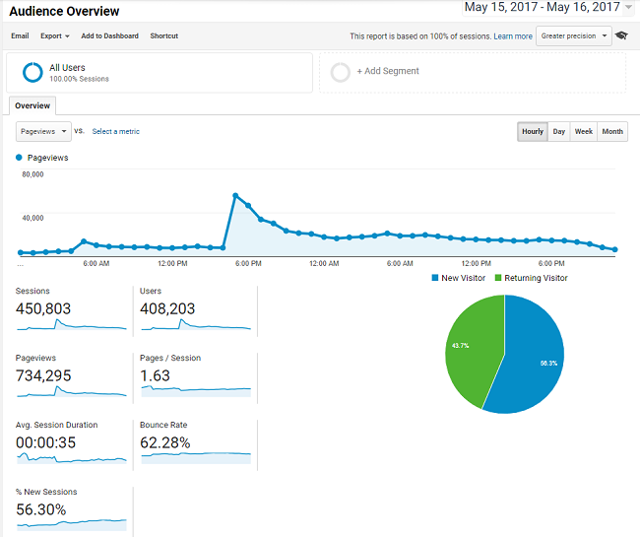 In the instances that FB identified and apologized for, the problem was made out to be marginal, fractions of a percent of advertisers impacted. But on the stats provided in the best video post ever, it was 100% organic, I had already used the boost function to add the "learn more" link, so the almost 200k "visitors" generated by this post cost me nothing. I'm certainly not being included in that fraction of a percent that spent money on ads and had misreporting of the number of people who clicked on a link in an ad. So what's the problem?
The Fallout For Advertisers
Any video where a link was added in the last 6 months (probably more) received website visitors who became a part of an audience they target to serve ads to (the Facebook pixeled audience). The entire Facebook advertising platform is based upon these pixels, pixels that fire when a customer buys something, pixels that fire when someone adds a product to the shopping cart and these kind of pixels, pageView (the pixel that fires every time someone lands on your website).
A tremendous number of small local business have been targeted by FB suggesting that they start using video ads, telling them they need to build up a brand presence on Facebook, share engaging content and then send people to their site for the final sale. The more novice the advertiser, the more basic this strategy will be, and the most entry level strategy is to target people who have been to your website, since they're more likely to buy. But guess what? Any advertiser who has used a video ad with a learn more link has pixel data that includes the 1-2% of site traffic where someone actually clicked a link (based on my media buys it's far fewer than 1%) and intended to visit their site while the other 98% probably just pushed the pause button on an annoying video ad that showed up in their FB feed. So most of these small businesses will continue to run a video ad, thinking that their content is so engaging that people wanted to learn more about their company/product and visit their website (the people they think of as their customers or fans who haven't purchased yet).
A problem very few advertisers have even considered is how valuable the pixled audience is to the ad buying process. Once the pixled audience includes people who have clicked pause on a video, people you think visited your site but who never knew they actually visited it, your entire media buying strategy could be based on optimizing for the people who are most likely to click pause on your video rather than the people who are most likely to purchase a product or service from you.
There are much higher level implications with regards to building custom audiences (some of which are based on a fb user's engagement with posts on your page, lookalike audiences based off of people who have visited your website and many many other interactions between your business and that fb user). Most of these audience tools provided by FB rely on the pixeled data...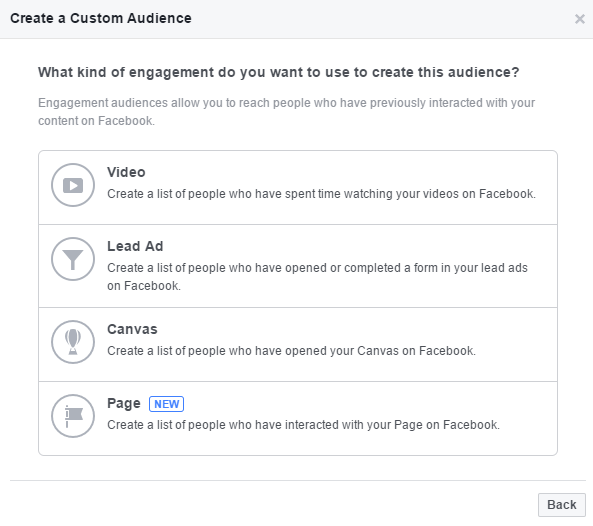 The biggest potential for abuse actually happens when a business is outsourcing their media buying and works with someone with a guaranteed performance based payment model (exe. I guaranty I can run your ad on fb and you won't pay more than $.05 per click). If your business has paid anyone in the last year and did not have access to the Ad Manager or didn't approve every single piece of creative being run, then it's possible someone could have used "The Video Glitch" to send traffic to your site, ruined your pixeled audience and cause serious damage to your business both present and future. I've worked with 2 different companies to help them identify this kind of traffic as well as analized it myself over the last few months. The biggest indicator that I've seen has been the time on site metric, which we saw drop from 2:32 minutes per visit in April to 1:10 in June.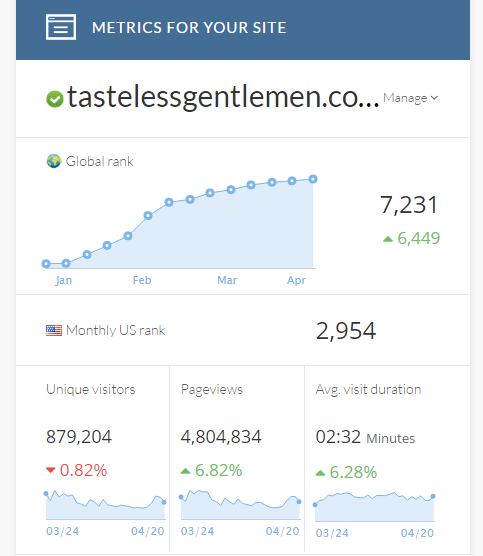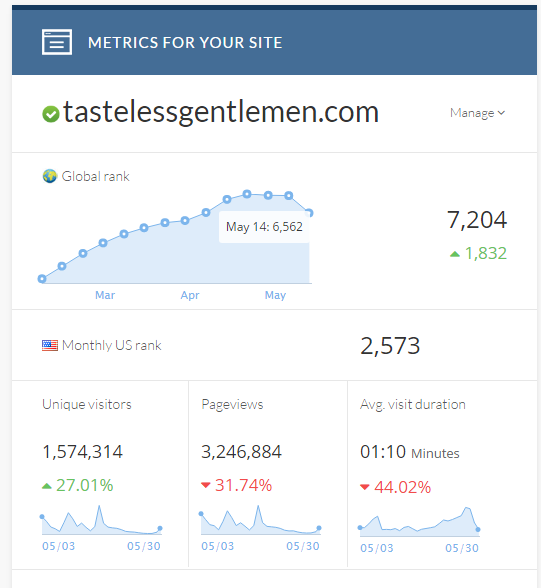 February 2016 Boosted Example Video Stats (Post Stats)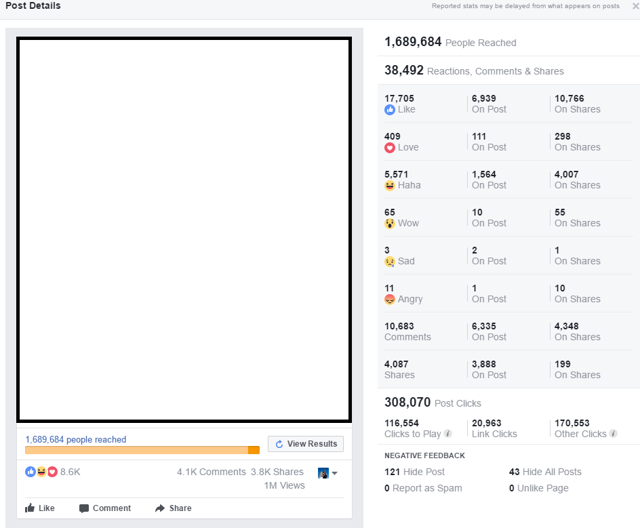 April 2016 Boosted Example Video Stats (Post And Ad Spend)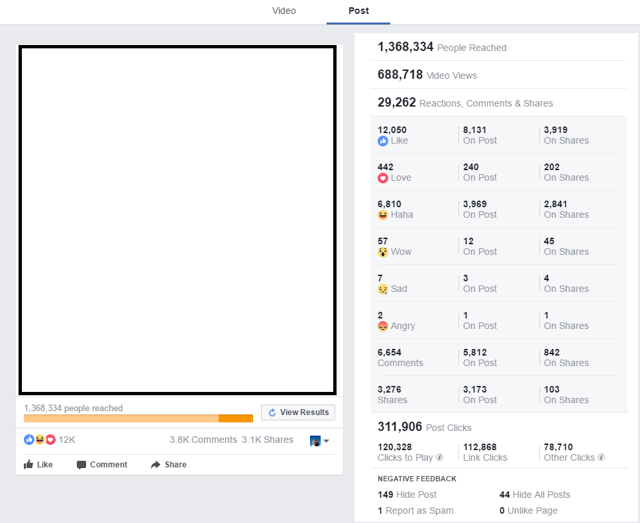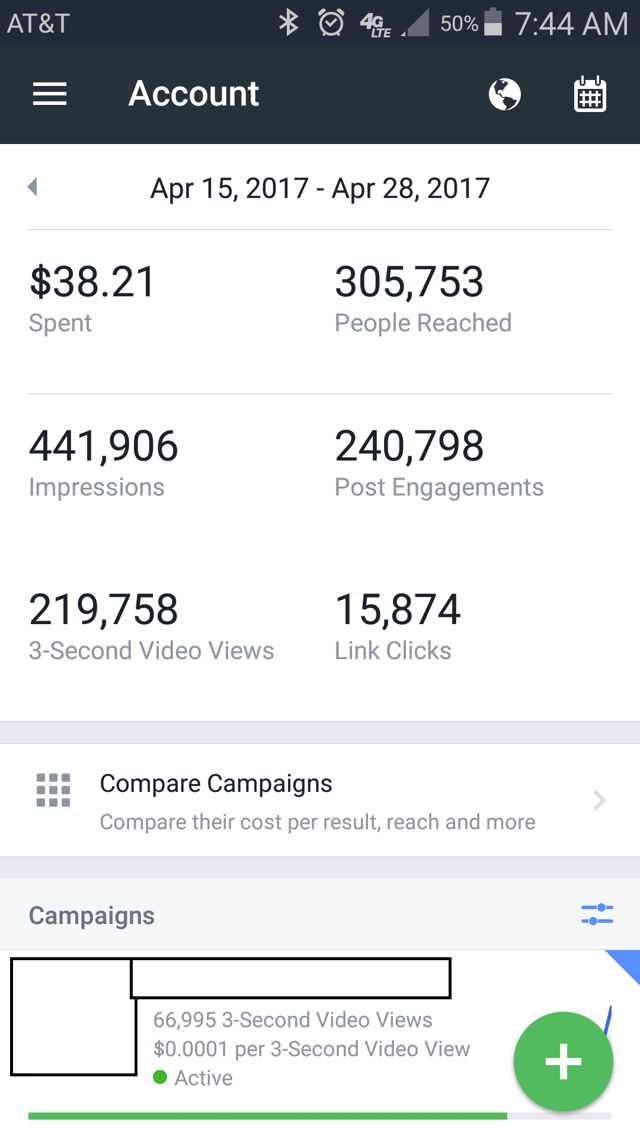 May 2016 UnBoosted Video Stats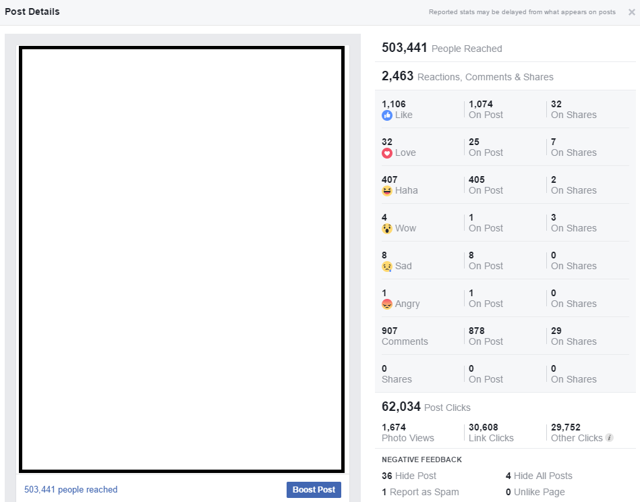 Conclusion
This is the first time I've written an article, I hope I provided enough evidence to support the following statement: Facebook intentionally allowed video ads on their platform to create the appearance of website traffic when the FB user viewing the video never left FB, first on Apple devices and later on all mobile devices. The goal was to explain "The Video Glitch" and hopefully help some of the businesses that may have been affected by the traffic that occurred as a result (especially the ones who hadn't considered what the potential damage to their pixeled audiences and optimization techniques). The most important takeaway is this: facebook.com being the referring domain does not mean that the visitor is real.