Even though the USD has seemingly been quite volatile over the past 5 years there has been little in terms of direction. Trading roughly between 70 and 90 on the USD index (DXY), in other words there has been no definitive trend and I see this likely to change in the not too distant future (6-12 months).
Here we can see a chart of USD index front-month futures going back to 1986. Over-layed are bollinger bands at their generic settings, 20 and 2.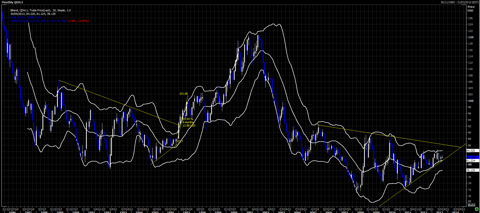 As we can see, in the early 90's there was a similar sort of pattern with declining ranges in the DXY before breaking much higher, and while not fully analogous to today, it strikes a glaring resemblance.
Another key point is to consider that the Bollinger band width has never been as numerically tight as it is today showing that volatility is declining rapidly.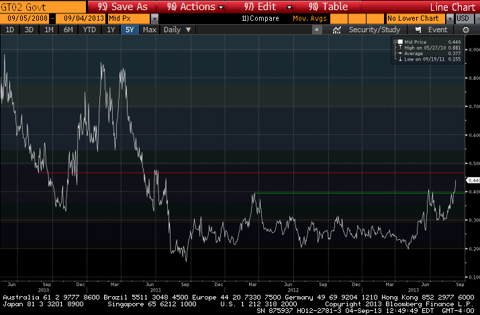 This and the combination of the impending apex of the triangle pattern suggests that we are due a major breakout in the DXY before next summer. When moving away from the technicals to consider the fundamentals we see that US yields are rising (US 2's breaking above 0.5% recently) and the likely (and relatively) hawkish fed we could easily make a case for the DXY to break this higher - but of course things can change!
Disclosure: I have no positions in any stocks mentioned, and no plans to initiate any positions within the next 72 hours.