Back in 2009, both SPX and GOLD started the year at $900.
Move forward in time and Shazaam, both are up nicely. But what
pairs traders are finding is that the bias has now changed back
to paper assets.
Who in their right mind would buy paper assets with hard? Why would
they with so much believable logic in the marketplace
supporting precious metals?
It's all about the greed, sell the expensive asset and buy the
cheaper, you know, logic.
Posted below is a chart of long SPX and short GOLD. Enjoy
Link: goo.gl/YUEAQ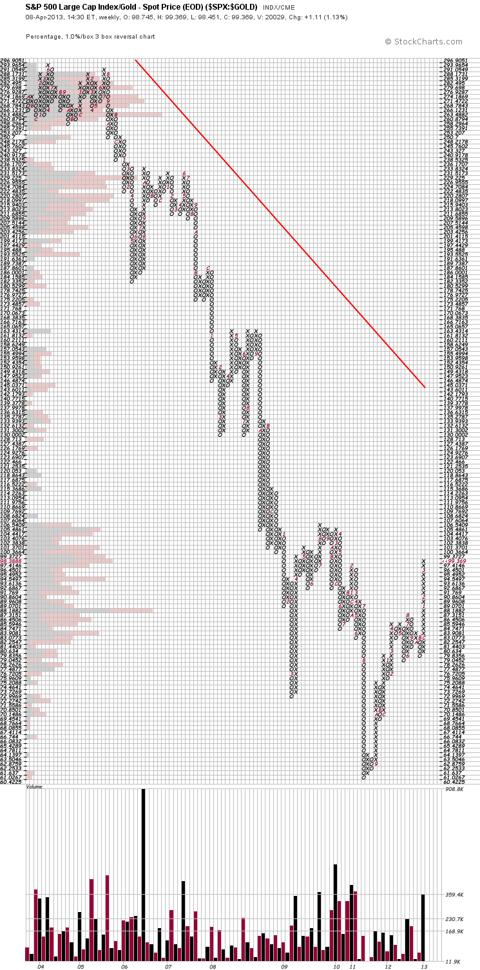 Disclosure: I have no positions in any stocks mentioned, and no plans to initiate any positions within the next 72 hours.