See my tweets on Tesla (TSLA), captured in images: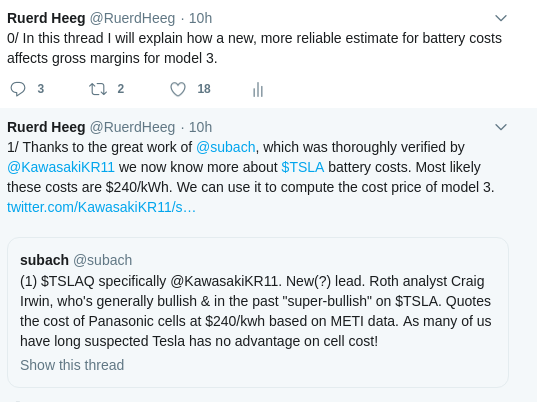 To be more precise: Twitter user Subach stumbled on a CNBC interview with Craig Irwin of Roth Capital. Craig Irwin found information of the Japanese government. This information strongly suggests battery costs are $240/kWh. Twitter user KawasakiKR11 verified the story of Craig Irwin.

Musk said this in an interview, see here.

The link to that article is here (in German).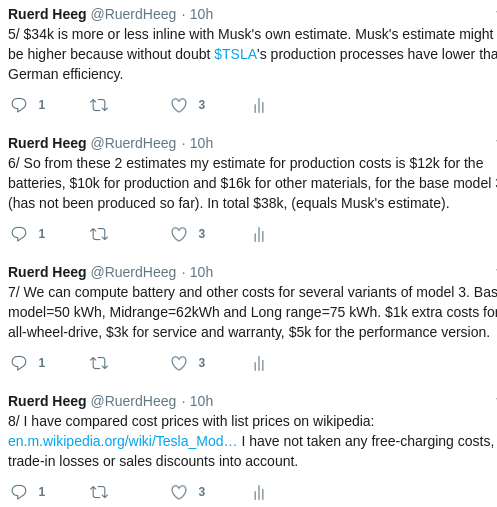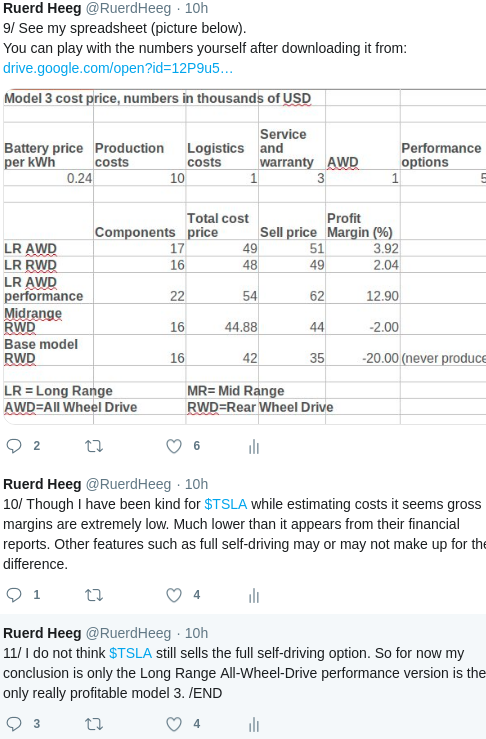 As I wrote on Twitter today you can play with the numbers yourself. Download the spreadsheet here.
Conclusion
There are many signs Tesla's financials do not match reality. This is just one of them. In my previous article I discussed a few others. Stock prices of such companies are unlikely to increase, especially when such companies are financially distressed like Tesla. Also because Tesla is overvalued on many metrics this is a great short. So my recommendation: sell/short Tesla!
Disclosure: I am/we are short TSLA.