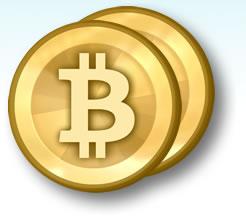 Bitcoins- the new virtual currency?
First published on BinaryOptionsLeader.com
Bitcoins are beginning to take hold. Everyone wants them. Online Forex firms want clients to trade them. Companies want to accept them as methods of payment. The virtual currency is arriving. However, the government regulators want to take a closer look at Bitcoin and maybe even regulate them.
Last week the very first government regulator jumped into the mix. Not surprisingly, it was out of the US which has some of the tightest commodities, Forex and binary options regulations on the earth. The Commodities Futures Exchange (CFTC) is considering into whether or not Bitcoin falls under its regulatory scope. The CFTC Commissioner Mr. Bart Chilton has been quoted as "Bitcoin "is for sure something we need to explore. It's not monopoly money we're talking about here - real people can have real risk in these instruments, and we need to ensure that we protect markets and consumers, even in what at first blush appear to be 'out there' transactions."
The biggest challenge to Bitcoins today is regulation from government agencies like the CFTC, Department of Treasury in the US and the newly formed FCA in England. Right now, the US Government has not said much regarding the digital currency, but as interest grows in Bitcoin and more companies offer the product to traders then regulatory agencies will start to consider ways to regulate it. Especially since Bitcoins has been on the front of the Wall Street Journal. Recently, the WSJ reported that PayPal announced they were looking into ways to offer Bitcoin as a method of payment. This will help Bitcoin's reputation and as companies like PayPal start offering payment type services, then government agencies like the US Treasury will want a better paper trail and governance to inhibit money laundering.
Regulatory agencies will want to make Bitcoins more transparent. As firms like IG and Mt. Gox wish to offer clients binary bet options and US firms start to enter the fray, their need to regulate will grow.
While we feel that agencies will not go as far as to ban Bitcoin, it will be interesting to watch regulatory agencies struggle to type Bitcoins as a product. Is it a virtual currency? If yes, what country does it represent? How do you regulate a virtual currency?
We will have to wait and see how things unfold.