The market broke the lows of the last two days and it looked like we would have a nice reversal from the down trendline resistance. We should have seen some good follow-through to the downside, but the market bounced back.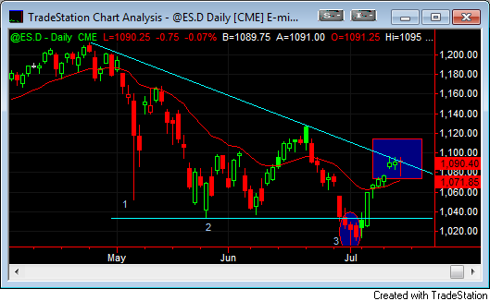 The lows for the day were put in before 10:30 EST and the market rallied in a channel until the close. There was a failed breakout on the low channel trendline around 3:15. You can see how the market had a strong reversal higher when the sellers were caught. How many times did we see this last year?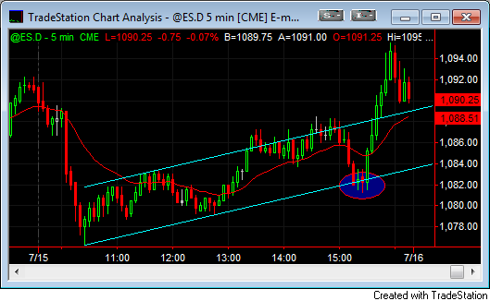 This market is starting to show signs of the old monotonous rally from last year where the market made the lows within the first hour and rallied on low volume the rest of the day. The market is still under the influence of a sell setup at the down trendline reversal. However, three days holding at the trendline is a sign that the market could pop higher. A move above the highs of Thursday could carry this market much higher. 
I still don't like this market long-term, but I have to let the technicals play out. A failure to move above 1096 in the next couple days should send this market down quickly. A breakout above there will probably lead to another grind higher.
Disclosure:
no open positions