iGlobal Forum, Clean Energy Finance & Investment Summit 2010, San Francisco.

(A complimentary conference ticket was provided by iGlobal Forum through arragement with SeekingAlpha. iglobalforum.com)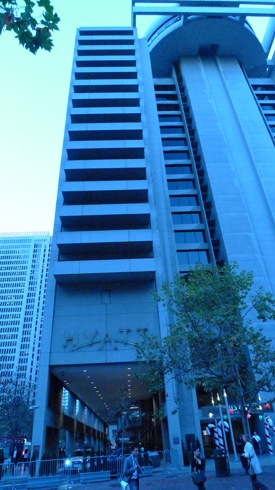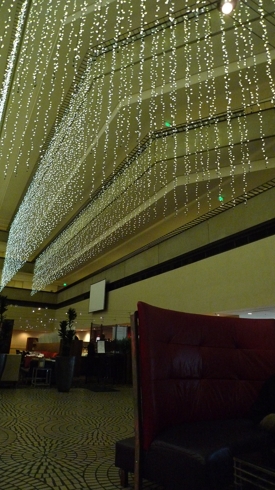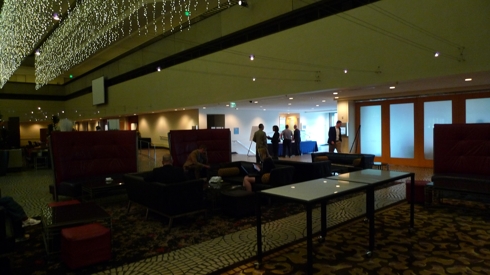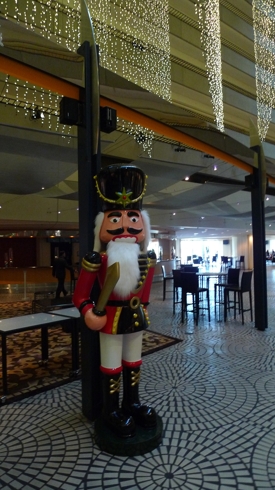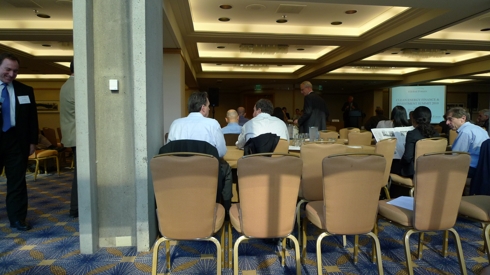 I had the opportunity to attend iGlobal Forum's Clean Energy Finance & Investment Summit held Nov-16, 2010, at the San Francisco Hyatt Hotel. The overall tone of the event, with the exceptions of forestry investment and the future of fusion, quite cautious and what I would call stubbornly somber. Below is the program. I have put an asterisks on sections that I have summarized in this report.
1.       Clean Energy Overview: Future Outlook for Clean Energy Financing
*2.       Raising Capital in the Clean Energy Sector: Who's Doing What?
3.       Morning Address: Forestry as an Asset Class
*4.       Public Sector Policies, Programs and Partnerships
5.       First Things First: Investing in Energy Efficiency
6.       Wind Power
*7.       Solar Power
*8.       Bioenergy: Biofuels & Biomass
*9.       To Infinity and Beyond: The Potential Of Laser Fusion
10.   Emerging Sources of Clean Energy
2. Raising Capital in the Clean Energy Sector: Who's Doing What?
Panelists:
Neal M. Dikeman—Partner, Jane Capital Partners LLC
Justin Label—Partner, Cleantech Practice; Bessemer Venture Partners
Maurice Gunderson—Senior Partner, Energy and Materials; CMEA Partners
Gary D. Vollen—Managing Director & Head of Cleantech Investment Banking; Robert W. Baird & Co.
Anup Jacob—Founding Partner, Virgin Green Fund
Moderator:
Mark Heimlich—Partner, Hogan Lovells US LLP
Highlights:
•             Mr. Gunderson points out clean tech is a space of bubbles. Notes market distortion risk, and his company's approach in being contrarian, or being either early or entering after a bubble burst.
•             Gunderson emphasizes a longer time frame in cleantech vs. traditional Silicon Valley startups.
•             Gunderson points out that some startups should strategize to partner with incumbents—an approach he does not see enough of but that may be desirable/winning.
•             Mr. Label points out that we are a few years away from a healthy clean tech IPO market.
•             Mr. Dirkman emphasizes that technology companies still need resources in the energy business, and that partnership may be the way. Grains for biofuel, land for wind and solar, etc.
•             Mr. Dirkman sees new speculative technologies without a track record un-investable.
•             Mr. DIrkman notes risk layering/stacking that makes taking technology risk on top of market distortion AND policy risk undesirable.
•             Mr. Jacob points out that he believes VC's may be using the wrong project finance model (a yield model) to explain some of the short-sightedness or conservatism of VCs in clean tech.
•             Mr. Label takes the idea of investing successfully via getting ahead of a bubble or waiting for a crash, and adds the additional possibility of looking for the indirect beneficiary or enabled markets of the main bubble market. He notes Youtube as a beneficiary of the bandwidth bubble.
•             Overall, I was surprised at how many times "bubble" was mentioned. If clean-tech is in a bubble, apparently, this is a well-known consensus view. My question then is—at which point does pessimism or caution become so great that there is general under-investment? Are we in such a period now for certain sub-industries within clean energy investing?
4.       Public Sector Policies, Programs and Partnerships
Panelists:
Jonathan M. Silver—Executive Director, Loans Programs, US DOE
Paul Douglas—Manager of Renewable Procurement & Resource Planning, California PUC
Johanna Gregory Partin—Director of Climate Protection Initiatives, Office of Mayor Gavin Newsom (NYSE:SF)
Robert King—President, Good Company Associates
Highlights:
•             Local, state, and federal agencies took turns emphasizing why their involvement was important to the clean energy industry.
•             Both state (NASDAQ:CA) and federal (DOE, Loan Programs) noted the importance of the state government as resource policies clearly vary as each states' resources vary.
•             Ms. Johanna G. Partin emphasized SF's libertarian and receptive/open approach and a desire to hear more ideas from people in the industry.
•             The most detailed, and analytical discussion came from Mr. Robert King who pointed out Texas independence, and the advantages of not being under FERC.
•             Anecdotally, outside of this panel discussion, on a lunch break, I spoke to a few entrepreneurs/managers that mentioned their difficulties in getting a timely response or resolution with the federal government loans program. To be fair, these were just anecdotes and private opinions of frustration.
•             My take-away from this block of time was the lack of coordination, and perhaps a lack of overarching leadership or the impossibility thereof on the part of government in regards to clean energy.
6.            Solar Power
Panelists:
Adam S. Rentschler—Former CEO, Suntrac Solar Inc. (now independent contractor).
Suvi Sharma—President, Solaria Corporation
Mac Irvin—Managing Director, Structured Finance, Sunpower Corporation
Moderator:
Dr. Dickon J. Pinner—Principal, Mckinsey & Company
Highlights:
•             Mr. Sharma points out PV cells are 75% of the total system cost, thus justifying concentration.
•             He notes Solaria's concentrators on silicon strips reduces silicon consumption while maintaining high efficiencies.
•             Mr. Sharma points out the increasing modularization of solar as a cost-reducing factor in the industry.
•             As a question, I asked him about supply chain globalization, and standardization. As time was limited, I did not get a detailed answer, but in speaking with him after the panel discussion on a break, he noted solar modules are well standardized, whereas other components may not yet be there.
•             My opinion, in comparing solar to the traditional semiconductor industry was that while there are similarities, modularization, standardization, and supply chain globalization has its distinct quirks and is not as pronounced as in the most modularized of traditional semiconductor industries.
•             Mr. Mac Irvin noted that his company Sunpower has the highest efficiency *commercial* PV module at a median 22% efficiency.
•             He noted his company's emphasis on Italy due to a high grid price, and that the industry is asking, "Where is the next Italy?" He notes France and Greece as interesting candidates, with certain caveats for both countries.
•             Both Mr. Sharma and Mr. Irvin noted surprise at what they believed to be excessive investor pessimism in PV solar investing.
•             Mr. Mac Irvin noted the rationale for Sunpower in investing downstream as capturing a significant margin in the distribution. Vertical integration is a noted focus at Sunpower.
•             Mr. Rentschler points out low or non-rising natural gas prices as harmful to the solar thermal industry.
•             Mr. Sharma notes that PV solar has an advantage over natural gas in its modularity (can be located in small modules within congested areas as needed), and in its lack of fracking pollution as an externality.
•             An audience member asked a question about the role of batteries, to which a panelist answered that at current technologies and prices, batteries are (paraphrased by me) overrated. The gist of the answer was that real storage options cannot/should not cost too much more than peak/off-peak option spreads.
8.            Bioenergy: Biofuels & Biomass
Panelists:
Tyler Painter—CFO, Solazyme, Inc.
Gregory Pal—VP Corporate Development, LS9 Inc.
Highlights:
•             Mr. Painter noted non-fuel biologically produced chemicals as a growing business, and the other half of Solazyme's target market.
•             Mr. Painter was much more emphatic on catering renewable biofuels and biologically produced chemicals to very specific needs as Solazyme's value proposition.
•             He noted, for example, bioengineering algae to meet certain military specifications or to produce a higher concentration of longer chain hydrocarbons (such as cetane).
•             Mr. Pal of LS9 was more emphatic on cost control, and the need for renewable biofuels to be price competitive with oil and oil derivatives.
9.            To Infinity and Beyond: The Potential of Laser Fusion
Presenter: Dr. Erik Storm—Senior Scientist, National Ignition Facility and Photon Science
Interviewer: Maurice Gunderson—Senior Partner, CMEA Capital
Highlights:
•             This presentation was notably the most optimistic and entertaining in the entire conference.
•             National Ignition Facility, run by Lawrence Livermore National Laboratory is the cutting edge facility preparing experiments on so-called inertial confinement fusion.
•             Very broadly, laser is concentrated on a tiny target that contains deuterium. With a high enough temperature and density, the idea is that a star will be created within the target.
•             The laser pulse is on the order of billionths of a second. Wattage is on the order of 100 T watts.
•             The requisite temperature is ~3B degrees (NYSE:K).
•             The target, called a hohlraum, is a gold target that is the size of a dime, and looks quite like a hollowed mallet (with the cylindrical head portion being hollowed, rather than the 'handle').
•             Some problems include: a.) The need to get the laser firing 15times/s vs. the current 1/hr, b.) the ~$100K cost of the laser diode that needs to be closer to $0.30/diode, c.) more advanced fusion chamber materials need to be developed.
•             NIF anticipates ignition in early 2011/2012.
•             Laser Inertia Fusion Engine (NASDAQ:LIFE) demonstration is expected for 2025.
•             If all else goes well, commercialization is expected in 2035.
•             A few audience members asked about alternatives. In regards to the temperature, the presenter made it clear that he, as well as most scientists, understood cold fusion to be bunk.
•             In response to another audience member who asked about General Fusion, which has a magnetic-confinement hybrid fusion approach, he dismissed alternatives as being unlikely to succeed with the exception of perhaps France's ITER and DEMO, which he noted had a timeline decades behind NIF's.
•             Dr. Storm noted that if successful, it is estimated that deuterium and tritium on perhaps a half dozen barrels loaded on a pickup truck could power a city for an entire year, while producing nearly negligible waste.
•             Mr. Maurice Gunderson noted that in past ambitious endeavors, there were unexpected side-benefit commercial products. He asked Dr. Storm if he considered any byproduct commercial products, to which Dr. Storm answered, "That is very difficult." I understood the implication was that the technology is so highly specialized that there are no predictable commercially useful byproducts.
•             No one cared to ask, but I believe on a lot of people's minds were the geo-political implications and the implications to the future of humankind, of harnessing the power of stars on earth. The subject of military interest in this technology was not discussed.
Other Notes From Panelists:
•             Compared to software or web startups, clean technology is much more capital intensive.
•             A starting comparison can be made to traditional energy or utility companies.
•             Due to additional policy and market distortion risk, entrepreneurs should know that VCs may not be looking to take a large technological risk on top. Partnerships and a track record may help.

•             The president of Solaria Corporation, Suvi Sharma, noted the importance of developers in helping to lend reputation or credibility to a solar systems provider.
  
Disclosure:
No positions. I may or may not hold a long position in SPWRA in the near future.