This week's Small Cap On The Move is: Keryx Biopharmaceuticals (KERX)
Keryx Biopharmaceuticals
Keryx Biopharmaceuticals is a pharmaceutical company focused on the development and commercialization of pharmaceuticals used for the treatment of renal disease. KERX is developing Zerenex (ferric citrate), an oral, ferric iron-based compound that has the capacity to bind to phosphate in the gastrointestinal tract and form non-absorbable complexes. Zerenex is in Phase III clinical development for the use with patients in end-stage renal disease on dialysis.
Keryx Biopharmaceuticals doesn't have any products on the market just yet… and Zerenex is the company's most advanced drug. So investors in this company must understand the risks associated with biotech stocks - they often have little revenue until their big product or drug gets approved by the FDA.
One of the rare upsides to KERX is the company has no long term debt - so it's not like the company is going out of business crushed by the weight of unbearable debt. However, earnings remain in the red with an estimated $0.19 loss for 2013.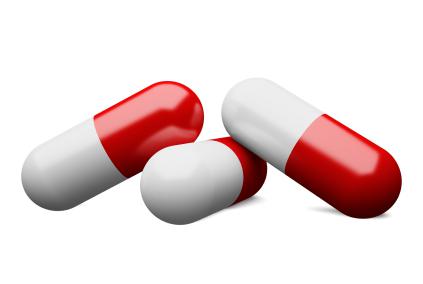 Over the past week, Keryx Biopharmaceuticals jumped over 122% on volume of more than 122 million shares. That's a huge jump in volume compared to the 3 month moving average of just 4 million shares per day….
So why the surge in volume?
KERX just released results from a late-stage clinical trial of Zerenex in which the drug showed high potential to assist kidney disease. The drug displayed a "highly statistically significant" change in serum phosphorus levels compared with a placebo.
The verdict?
Zerenex could be a game changer in the treatment of end-stage kidney disease. The drug improved iron levels in patients, thereby lowering the need for IV iron and other compounds. And given the success of the trial, KERX plans to submit an application to the FDA (and European regulatory bodies) for the approval of the drug sometime mid-year.
With shares up 122% in just a week, it's tough to advocate investors run out and buy shares. Clearly, the easy money has already been made. In addition, the company is taking advantage of the huge spike in share prices by announcing a public offering of more than 8 million shares common stock at $8.49… also giving the underwriters (JP Morgan) the option to purchase another 1.2 million shares.
At this point, new money in this issue is a gamble - just like it was when the stock was trading just over $2 a share late last year. Ultimately, if you think Keryx can get their drug through the FDA's complex hurdles… buy it up.
Having watched biotech stocks myself closely for some time, I know that the clinical success of such trials is NO GUARANTEE that the FDA is going to rubber stamp the drug.
And when news breaks that a drug wasn't approved… watch out below!
Keeping you one step ahead,
A.J. Watkinson
Disclosure: I have no positions in any stocks mentioned, and no plans to initiate any positions within the next 72 hours. I wrote this article myself, and it expresses my own opinions. I am not receiving compensation for it. I have no business relationship with any company whose stock is mentioned in this article.