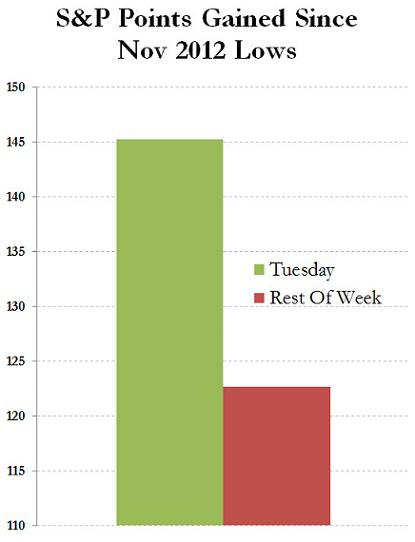 This is your portfolio on Tuesday.
We're off to another rip roaring start thanks in part to David Tepper's comments this morning on CNBC. S&Ps = new highs. RUT new highs and the NQ futures are SO CLOSE to 3000 again for the first time since Dec 2000 (and before that November of 1999).
The Russell 2k is up 8.45% in the past month.
The Russell 2k is up 5.7% since May 1st (FOMC day).
The Precious Metals were getting hit this morning but have come all the way back.
GC traded down to 1419.70. It's back to 1435 as I type (but it's now at a $75 discount to Platinum. The highs on the year on that spread = $98 on Feb 19th).
Per a conversation with a friend of mine - we're a month removed from the Metals collapse and this is the longest stretch that Gold implied vols have traded over S&P vol ever. Not confirmed, but comes from a very knowledgeable source.
Very steep Gold put skew is persistent.
The spread between the two "Commodity Currencies" is interesting (in my opinion).
Aussie v. Canadian visually -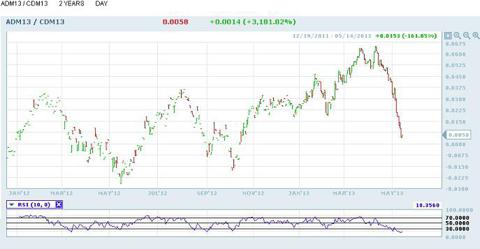 A considerable put skew exists in the Aussie Dollar as well.
I know next to nothing about Lumber, but perhaps we create a Housing Crush spread - Long Lumber and Copper, Short HGX.
Lumber: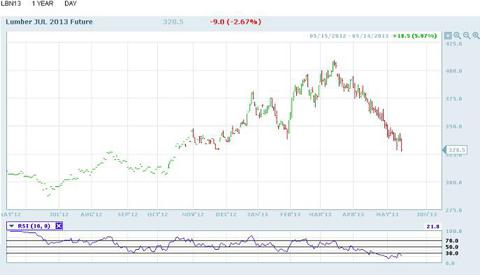 Copper: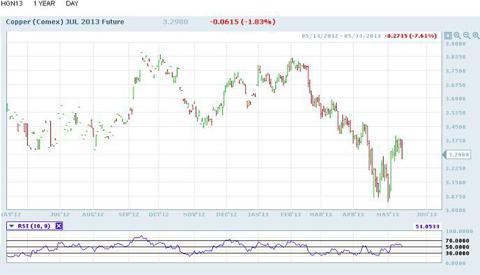 HGX: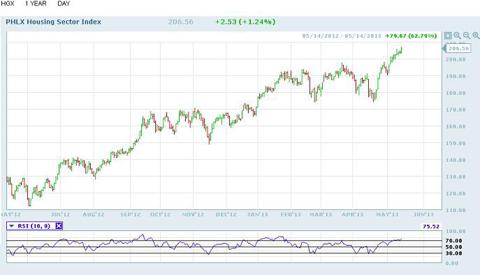 Finally, sometimes I make some ridiculous comparisons (and apologies in advance to fans) but the Fast and the Furious Series kind of reminds me of QE at this point. They are ubiquitous, appear annually and become bigger and flashier, have little or no socially redeeming value, but somebody's clearly making a lot of money off them.
Installment: Worldwide Box Office:
Fast and the Furious $207 million
2 Fast 2 Furious $237 million
Fast and Furious - Tokyo Drift $158 million
Fast and Furious 4 $363 million
Fast Five $210 million
Fast and the Furious 6 $We'll find out soon
Fast and the Furious 7 $You better believe that's slated for next summer
From: http://www.the-numbers.com/movies/franchise/Fast-and-the-Furious
Global QE - (Including 1, 2, Twist, Extended Twist, and Infinity......with a Newer, flashier version headed your way before long!)
Finally, this market is about to set another all time record - for number of days without a 5% pullback.