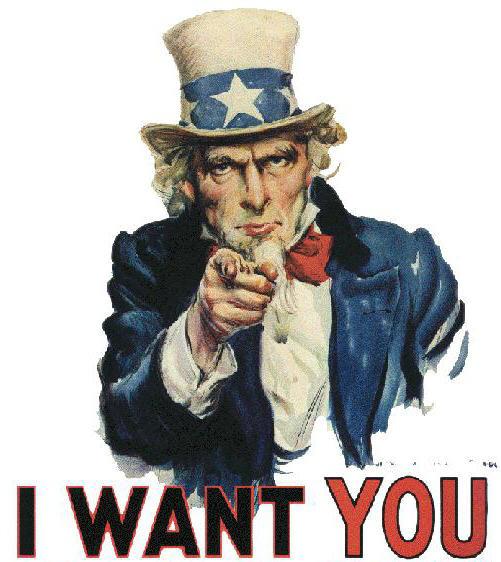 The enemy? HCV - the hepatitis C virus. Affecting an estimated 200 million people worldwide, this chronic and potentially fatal disease claimed more than 700,000 lives in 2013 due to cancer and other complications caused by the virus. Hepatitis C resides predominantly in the liver, which is where most of the damage to a victim's health is done. HCV's death toll is on the rise in recent years, and is up over 73% from fatalities seen in the 1990's. With no vaccine currently on the market, rising mortality rates, and a reputation as the leading cause of liver transplants in medicine today, HCV is a growing problem that has caught public attention.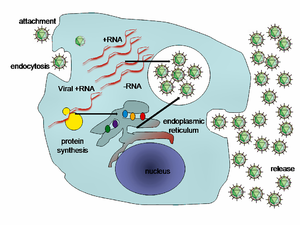 This article tells the story of the many biotech firms that are combating the disease and working towards a cure for hepatitis C. This fight against the deadly virus is not the only war being waged in the space, however. This article will also describe the war between these drug manufacturers to research the best medicines, get their product to the most afflicted customers, and all the while to get rich in the process.
Although the competition is fierce and business is cutthroat in the biotech industry, the overall goal is a moral one: to wipe hepatitis C off the face of the Earth - for good. With the added potential for incredible profit, you can be sure doctors and scientists alike will work tirelessly to find a way to have a cure accessible to all. Investors, meanwhile, can get a piece of the action by owning shares in these battle-hardened companies fighting each other for the top spot in the market. The question is, which one will come out victorious in the end? The answer may not be as clear on the surface.
Liver War Timeline: 1991 - 2014
With HCV becoming an increasingly public threat came a heightened awareness and medical response to combat it. 1991 saw the first shot fired in the fight - Schering-Plough's (now Merck (NYSE:MRK)'s) Intron A, which acted as a makeshift warning system to non-afflicted cells in the body. Cells affected by the virus would use Intron A to flag themselves as sick cells, and cells adjacent to it would heighten their defenses to help prevent spreading. Unfortunately, Intron A did not result in many patients clearing the virus during treatment.
The next year, in 1992, the United States ordered a nationwide test of its blood supply to cull the virus from its blood banks. This helped to significantly reduce HCV spreading from blood transfusions at hospitals and other medical centers - a good first step domestically.
The late 90's came with the first generation of serious weapons rolled out to combat the virus, with Merck's Rebetol (ribavirin) coming to market in 1998. This drug partnered with Intron A to treat chronic hepatitis C in patients with compensated liver disease. Although somewhat effective, these methods weren't ideal for patients, with injections required for proper use and flu-like side effects during treatment. Genetech, a rival firm, increased competition in the space around the turn of the millennium with its roll out of Pegasus and co-Pegasus, a combination therapy mirroring the effects of Merck's existing treatment.
This level of production was sustained for just under a decade, with no new breakthroughs coming to market. It wasn't until early 2011 that another step was made against HCV, and it came with a salvo of 2 new drugs coming to market. Merck continued its relative dominance of the HCV market and announced a new approach to counter the disease - protease inhibitors.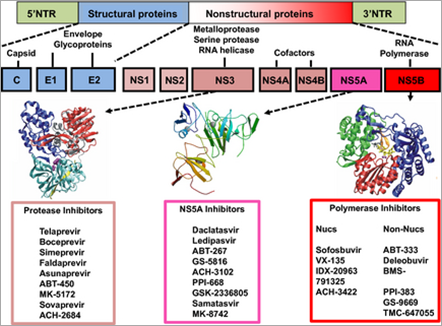 Protease inhibitors bind to the virus's protein producers to prevent the affected cells from creating more of itself, thereby blocking future spreading throughout the body. Merck's newly released version went by the trade name Victrelis, and was used in combination with previously released ribavirin and Intron A. Just ten days after this new introduction, a second protease inhibitor drug came to market under the name Incivek, produced by Vertex Pharmaceuticals (NASDAQ:VRTX) in partnership with Johnson & Johnson (NYSE:JNJ). New, large-cap players had come to the HCV table even in the new generation of treatment, which kept competition fierce.
In 2013, Johnson & Johnson came to market on its own with Olysio, which showed the most efficacy with genotype 1 of the hepatitis C virus, its most common form. Vertex was left behind in its partnership with J&J, and was forced to discontinue sales of Incivek due to lack of demand. Casualties of the HCV war weren't just affected patients, but companies trying to find its cure, as well.
2013 also saw the introduction of Gilead (NASDAQ:GILD) to the market with the roll out of Sovaldi, standing apart from other offerings in the field. This is because the drug's efficacy was established in patients with hepatitis C genotypes 1, 2, 3 or 4, including those with hepatocellular carcinoma awaiting liver transplant and with hepatitis C/HIV co-infection. Sovaldi's release was touted as a medical breakthrough in the struggle against the disease, with a wide reach of patients and positive results after 12-24 weeks of treatment.
Gilead tightened its grip on the market in 2014 with another blockbuster offering: Harvoni. Harvoni was announced as the first once-daily pill that doesn't require injection, which surged the company forward as the leader in the fight against HCV. Gilead had stolen the spotlight - all eyes turned their focus to the next breakthrough announcement by the cutting-edge firm, and still do to this day.
Enanta - a Small Fish with Whale Friends
2014 ended with another drug advancing to market, one that may have been overlooked through the noise of Gilead's inherent success. The drug is called Viekira Pak, an orally-administered combination therapy focused on Genotype 1 of the HCV virus. The drug's discoverer goes by the name of Enanta Pharmaceuticals (NASDAQ:ENTA), a relatively small, $750 million market cap company focused on drugs to treat a variety of liver diseases, including hepatitis C.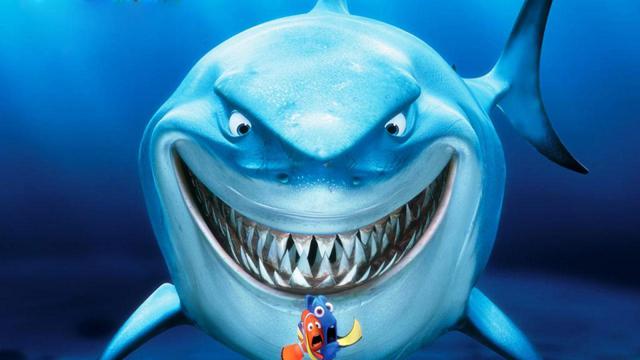 How can such a relatively small fish compete with sharks more than 200x its size? There's J&J, Gilead, Merck, and now Bristol-Myers Squibb (NYSE:BMY) in the EU, all competing for the same market, each with balance sheets that dwarf Enanta's. How can Enanta survive, when even companies like Vertex get tossed to the wayside?
Easy - they make friends.
Enanta, realizing their relative challenges due to lack of size, scale and distribution capability, partnered with AbbVie (NYSE:ABBV) to include their protease inhibitor, paritaprevir, in Viekira Pak, along with 2 other direct acting antivirals, or DAA's. The terms of the partnership were drawn up so that AbbVie develops and distributes the drug, while Enanta receives royalty payments on any sales of the drug, as well as milestone payments along the drug's approval process. Enanta chose a powerful ally in AbbVie - the company is 140x larger than ENTA and has a much more mature distribution strategy in place to get the drug to market. With this partnership in place, both Enanta and AbbVie have a fighting chance to take market share from other established pharma names.
While having a drug on the market is essential, vicious competition still exists that could thwart any major efforts to penetrate the industry and make significant financial progress. Viekira Pak has received regulatory approval in the United States and Europe, with approval expected in Japan by the 2nd half of 2015 - all places where competing drugs already have a foothold. BMY's Daklinza is being seen as a potential leader in Europe, and has a first mover advantage in Japan with regulatory approval there coming in July of 2014. How is the AbbVie/Enanta combo supposed to gain any traction?
Easy - they make more friends.
In a major victory for both Enanta and AbbVie, Express Scripts (NASDAQ:ESRX), the nation's largest pharmacy benefits manager, announced an agreement to exclusively cover Viekira Pak for its network of over 90 million Americans, 3.2 million of which are afflicted with HCV. This move consequentially drops coverage for all major competitors on ESRX's network, including Sovaldi, Harvoni and Olysio. Express Scripts touted Viekira Pak's cost as a reason for the switch.
Gilead's Sovaldi, although considered a breakthrough offering, costs a whopping $84,000 per treatment, which drew significant backlash when first unveiled. Until Viekira Pak came about, PBM's were required to prioritize coverage for their customers because costs were too high. Under AbbVie's and Enanta's new agreement, Express Scripts mentioned that they were able to leverage "significant" discounts in order to make the drug available to more people who needed it. Dr. Steve Miller, Express Scripts' chief medical officer, said in an interview that "we are at a threshold of being able to eradicate hep C in the United States," something that couldn't have been done without the cost savings negotiated through the ABBV/ENTA deal.
Enanta's Place in the Fight
The Express Scripts deal translates to a large stream of sales coming into Abbvie's coffers, and subsequently, royalties going Enanta's way as well. A slew of milestone payments and royalties have given Enanta a sizeable cash position - large enough to fund research and operations into 2017, in fact. This doesn't take into account any new milestones or sales from new markets, which will only serve to grow Enanta's war-chest. When AbbVie checked in for an overview of the 1st quarter, they described underlying Viekira Pak sales that were ahead of expectations, despite reported numbers to the contrary. AbbVie has plenty of experience rolling out new drugs (look at Humira), so their observations of the overall market can be trusted. AbbVie expects sales to ramp up significantly in Q2, with exclusive deals set to come into effect with other benefit managers. International growth was also well ahead of forecasts which gives a very positive overall outlook on the future of the drug's success.
How is Enanta going to put this cash to use? In their Q2 conference call - which, by the way, was one of the most clear and shareholder-friendly calls I've sifted through in a long while - management gave some insight into the company's intentions. Future strategy is set to revolve around something called the NASH program - or non-alcoholic steatohepatitis. This condition, also called fatty liver disease, has no approved drugs on the market as of 2015. ENTA expects to use their growing balance sheet to enter this market in its early stages of growth and establish a strong foothold before other potential players do the same. A candidate for further development in the NASH program is expected to be chosen sometime this year.
If Enanta could get an effective drug to market early, either through its existing partnership with AbbVie or on its own, it could significantly grow its presence in the liver medical space and diversify its revenues across products - all good things for the company and its shareholders.
Investment Potential
After taking into account the history of the fight for a liver cure up to this point, as well as the many players in the industry, I've chosen to go with Enanta Pharmaceuticals as the up-and-comer in the HCV space, and my reasoning is two-fold.
One, Enanta has time - enough time to advance its pipeline of drugs and surprise the market with new offerings, giving the potential for very large upside as announcements trickle out. As Abbvie expands Viekira Pak, Enanta will get even more time to make both investors and afflicted customers happy. Think of it as a long dated call option - downside is limited given Enanta's huge cash position relative to its size, with magnified gains should new drugs work their magic as advertised. Seems like a good risk/reward scenario to me.
Two, Enanta has shown its ability to make friends in the industry to compensate for its size, and this ability is sure to continue to pay off. While running the risk of overdependence on bigger names and going the way of Vertex Pharma, Enanta can use its existing partnerships as well as future ones to give its results as much potential reach and reward as possible. In the world of investments, I'll choose the small guy with big growth potential over an established player any day of the week. Wall Street loves growth, and ENTA has a higher chance of achieving this over its competitors. It just needs a seat at the table, which AbbVie and Express Scripts are currently providing.
Conclusion
With the amount of resources and research focused on a cure, the war against HCV shouldn't last much longer. Every year, companies continue to make strides toward medicines that rejuvenate and protect customer's health and well-being. Investors don't just have to be spectators to the struggle, however. They can get behind the drug-makers and be rewarded handsomely when new breakthroughs and approvals are made to eradicate viruses like HCV. I'm choosing to bet on Enanta in the space, the little guy in the fight with a big stash of cash, bigger friends, and even bigger potential for upside growth through new drugs.
Disclosure: The author is long ENTA.
Additional disclosure: I own ENTA through Instavest, an online broker and idea-sharing website. You can find all my holdings here: goinstavest.com/...